Jacksonville State University WIll Recognize Outstanding Alumni at Homecoming on October 27
Jacksonville State University WIll Recognize Outstanding Alumni at Homecoming on October 27
09/24/2012
The Jacksonville State University Alumni Association announces the 2012 Alumni Award recipients.  These five outstanding members of the JSU family will be recognized during halftime at the JSU Homecoming game on Saturday, October 27, 2012.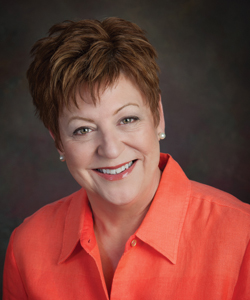 Alumna of the Year
Mrs. Gloria Culberson Hice '73/'77

Mrs. Hice earned her Bachelor of Arts in music and English in 1973 and her Master of Arts in 1977 from Jacksonville State University.  While at JSU, she was a Southerner (including co-captain of the rifle line for three years), a member of the A Cappella Choir, a member of the Symphonic Concert Band, a member of Delta Omicron Music and Sigma Tau Delta English honor societies, and an officer in Zeta Tau Alpha Sorority.  Through her extensive involvement with ZTA on a local, regional and national level, Mrs. Hice has remained connected to JSU.  For the past 38 years, she has served as a local chapter advisor while also holding national officer positions.  She was awarded the JSU Advisor of the Year Award as well as ZTA's National Advisor Award, National Recruitment Award and multiple regional outstanding alumna awards.  As a result of her service to the ZTA Chapter, several awards have been named in her honor, including the Gloria Culberson Hice Award, the top award presented annually to one chapter member; the Gloria Culberson Hice Scholarship, funded by the JSU ZTA chapter and the ZTA National Foundation to provide an annual award to a JSU ZTA chapter member; and the Gloria Culberson Hice Spirit Award, established in 2006 and presented annually to one collegiate chapter at the regional conference.  Mrs. Hice and her husband, Larry, reside in Huntsville, Alabama.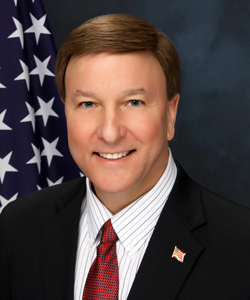 Alumnus of the Year
Congressman Mike  Rogers '81/'85
Congressman Mike Rogers earned his Bachelor of Arts in political science in 1981 and his Master of Public Administration in 1985 from Jacksonville State University. He went on to earn his Juris Doctor from the Birmingham School of Law in 1991.  He began practicing as an attorney in Anniston, Alabama and in 1995 started his own law firm, which grew to be the largest in Anniston.  In 1994, he was elected to the Alabama House of Representatives and in his second term served as Minority Leader from 1998 to 2002.  In January 2003, he was sworn into the U.S. House of Representatives and represents East Alabama's Third Congressional  District.  Rogers is Chairman of the Homeland Security Subcommittee on Transportation Security and serves as a senior member on the House Armed Services Committee.  He considers himself most blessed to be the father of Emily, Evan and Elliot, and to be married to his wife, Beth '82, for 30 years.  Congressman Rogers and his family reside in Weaver, Alabama.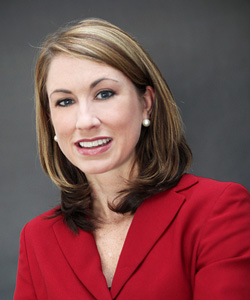 Young Alumna of the Year
Mrs. Emily Williams Messer '05/'07
Mrs. Messer earned her Bachelor of Arts in English and a minor in Spanish, magna cum laude, in 2005 and her Master of Public Administration in education in 2007 from Jacksonville State University.  Mrs. Messer is the Director of Student Life at Shorter University in Rome, Georgia.  She currently serves on the executive board of the Georgia College Personnel Association and received the Outstanding New Professional Award from the organization in 2009.  Among many awards she has received, Mrs. Messer was presented with the Most Outstanding Intern Award by the National Orientation Director's Association.  As an undergraduate at JSU, she was on the Executive Council in the Zeta Tau Alpha sorority, was SGA President, JSU Ambassador and orientation staff leader.  In addition to her job at Shorter University, Mrs. Messer is pursuing her doctorate in Higher Education Administration at the University of Alabama.  She and her husband, Chris, have a daughter and they reside in Rome, Georgia.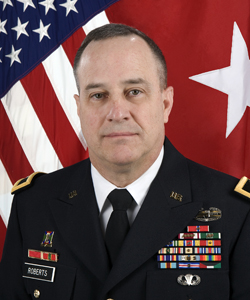 Military Alumnus of the Year
Brigadier General Kenneth C. Roberts '80
Brigadier General Roberts was commissioned a second lieutenant of armor in 1980 at Jacksonville State University, where he earned his Bachelor of Science in management.  He also holds a Master of Science in national security and strategic studies from the National Defense University and is a graduate of the U.S. Army Command and General Staff College and the National War College.  Currently Director, Operations, Aviation and Maneuver Support, United States Army Forces Command (FORSCOM) in Fort Bragg, North Carolina, Brig. Gen. Roberts has served in several key command and staff positions during the past 31 years. He has also received numerous military awards to include the Legion of Merit, the Bronze Star with one oak leaf cluster, Meritorious Service Medal with four bronze oak leaf clusters, National Defense Service Medal with one bronze service star, South West Asia Service Medal with one bronze service star, Iraq Campaign Medal, Kuwait Liberation Medal, Combat Action Badge, Parachutist Badge and Army Staff Identification Badge.  Brig. Gen. Roberts is married to Sonja Pittman '79 and they have three children and one grandchild.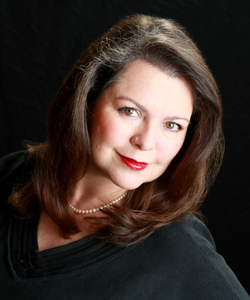 Outstanding Faculty Member of the Year
Mrs. Teresa Cheatham Stricklin '79
Mrs. Stricklin earned her Bachelor of Arts in music (vocal performance) with a minor in drama in 1979 from Jacksonville State University.  She went on to earn a Master of Music in vocal performance from the University of Louisville in Kentucky in 1981.  She has utilized her many talents working as a freelance singer, model, emcee, judge and TV/radio commercial spokesperson since 1975.   She emceed the Miss JSU pageant for 24 years between 1978 and 2012. Mrs. Stricklin is best known for being crowned Miss Alabama in 1978 and first runner up in the Miss America pageant in 1979.  She has been an employee of Jacksonville State University for fifteen years, where she is currently a voice instructor and vocal coach for yearly musical theatre productions produced jointly by the Drama and Music Departments. She is also Assistant Director of the Jacksonville Opera Theatre.  Previous positions at JSU include Public Relations and Student Recruitment.  She is married to Chuck Stricklin and they have one son, TJ.