Former JSU Biology Department Chair Dr. Frank Romano Passes
08/17/2012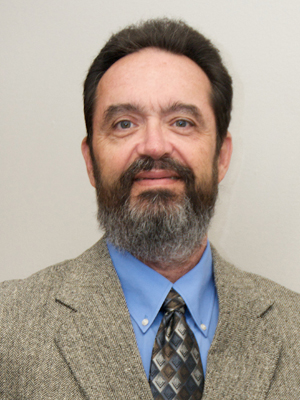 Jacksonville State University is mourning the loss of one of our most beloved faculty members this morning.
Dr. Frank Romano, retired chair of the Biology Department, passed away last night after an extended illness. Our thoughts and prayers are with his family.
Dr. Romano joined the JSU faculty in 1989 and became department head in 2002. He retired in May 2012.
Throughout his career, his expertise, professionalism and rapport with his students and colleagues were unparalleled.
In addition to his life's work in the classroom and his numerous presentations, workshops and publications, Dr. Romano conducted extensive research on the physiological ecology of limno-terrestrial, freshwater and marine invertebrates with emphasis on tardigrades and mollusks. In recent years, he worked with the National Oceanic and Atmospheric Administration's National Marine Fisheries Service on northern Gulf of Mexico deep-sea microscopic animal communities with emphasis on tardigrades. This led to the discovery of four new species of tardigrades.
Among his recent accolades was selection for the Association of Southeastern Biologists' (ASB) 2010 Meritorious Teaching Award. Earlier this month, Dr. Romano and a team of colleagues were awarded a Gulf of Mexico Research Initiative (GoMRI) grant supporting studies of the effects of the Deepwater Horizon oil spill.
Dr. Romano received his Ph.D. in Physiological Ecology from Syracuse University, New York and was a member of Beta Beta Beta, the biology honor society. He held professional society memberships in the Alabama Academy of Science, the Association of Southeastern Biologists, the American Microscopial Society, the International Tardigrada Society, and the International Meiofauna Association. In addition to the ASB Meritorious Teaching Award, his honors included a Syracuse University Summer Fellowship (1977), selection to Men and Women in American Science (1984), Leadership Kennessaw State College (1987), Jacksonville State University College of Letters and Sciences Distinguished Teaching Award (1994), Service Award from the U.S. Forest Service for continuing activities with personnel from the Shoal Creek District of Talladega National Forest (2004), and nomination as The 2005 International Scientist of the Year.
Funeral arrangements will be shared as soon as they become available.
Photo: Dr. Frank Romano (Angie Finley/JSU)