ExSEL Students Put Service Learning in Action
Beginning in Summer 2011, Jacksonville State University added a service learning component to the ExSEL program where students work with various community agencies volunteering, and then they bring what they have learned back into the classroom and complete assignments based on their work.
During this summer, ExSEL students worked with the Anniston Soup Bowl, hosted JSU Day for the Glenn Addie Boys and Girls Club, and conducted a fund raiser for the Ben Tomlinson Fund. On July 21, the group worked a car wash at Advance Auto Parts in Jacksonville. The day was a great success and $385 of the group's $500 goal was met. However, the group is still welcoming donations, especially from members of the JSU family. If anyone would like to donate from campus, a representative of ExSEL or JSU's Learning Services department would be glad to come by your office and pick up your donation. Or, you may send the donation directly to the Ben Tomlinson Fund c/o Farmers and Merchants Bank, Jacksonville, AL 36265.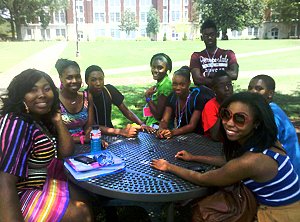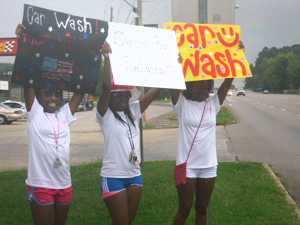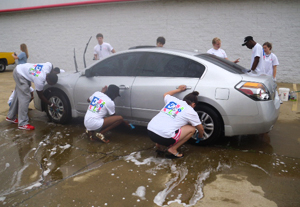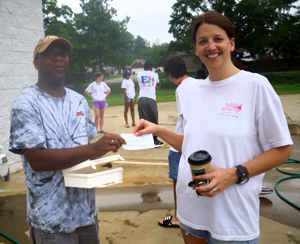 Photos: ExSEL Students in action this summer, hosting JSU Day for Glen Addie Boys and Girls Club and hosting a carwash fundraiser for the Ben Tomlinson Fund. (Courtesy)
08/23/2012