12 Ways in 12 Days
12 Ways in 12 Days
Quick Tips to Take Online Teaching from Ordinary to Extraordinary
In collaboration with Online@JSU, the Turner Faculty Commons is pleased to announce our new 12 Ways in 12 Days Micro Workshop Series: Quick, effective, and proven practices for designing and delivering exemplary online classes. Each interactive, 30-minute session in this series is delivered live through Microsoft Teams by a wide range of JSU's most experienced and talented online faculty and focuses on timely tips and best practices in effective, high-quality online teaching and learning. Whether you want to learn something new, help your colleagues prepare their online courses, or do a bit of both, we hope that you will join us for a daily dose of fast, fun, and engaging ideas for making your summer online classes the best that they can be. Click here to sign up today!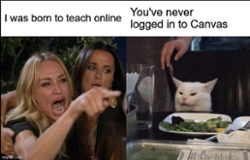 1. Online Teaching for Beginners (no, really.)                                  April 27, 7:00 p.m.
Andrea Porter & Mica Mecham
Join Andrea and Mica for cocktails as they recreate Andrea's logging in to Canvas for the very first time just last week, seeing her summer course shell, and calling Mica for help. Learn some preliminary steps for getting started, or just hang out with other faculty who will be teaching this summer, too!
Click here for video archive of this event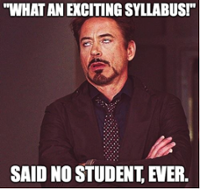 2. Syllabi that Make Sense and Look Pretty                                       April 28, 7:30 p.m.
Staci Stone & Rodney Bailey
"What an Exciting Syllabus". . . said no student ever. But the syllabus is your chance for a first impression, especially for an online course. This session will help you design a syllabus that includes required, vital information--in ways that students can understand. We'll also show you how to make your syllabus look beautiful in Canvas! 
Click here for video archive of this event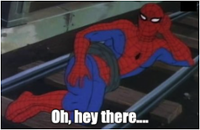 3. Oh, Hey There! Come on In!                                                          April 29, 2:00 p.m.
Mary Springer & Ahmad Alhammouri
We have some great ideas for getting your students ready for online instruction before the class even begins so that on the first day of class, they will know their way around the course and be ready to learn!
Click here for video archive of this event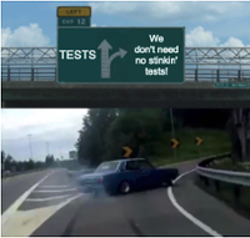 4. Tests? We Don't Need No Tests!                                                   April 30, 1:00 p.m.
Kelly Paynter & Serena Gramling
Rather than simply relying on multi-guess assessments that students can easily find the answers via Google anyway, what are alternatives for assignments that measure proficiency and learning? We have some good ideas!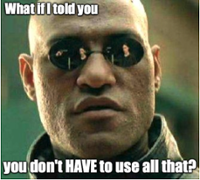 5. Dumping Content: Do We Need ALL of That?                                May 1, 10:00 a.m.
Amy Simon                    
It's so tempting to put all publisher content into our shells, but how much is too much? And if content from a publisher is used, what is the correct way to do this? We have some ideas!
Click here for video archive of this event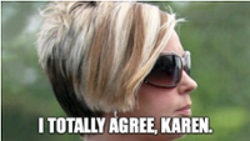 6. I Totally Agree, Karen.                                                                  May 4, 1:00 pm.
Tanya Sasser & Erin Rider
How can we promote authentic communication and collaboration from students without getting the rote discussion board responses? We will discuss how to create a learning community and measure class participation.
Click here for video archive of this event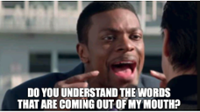 7. Hey, Can We Talk?                                                                          May 5, 6:00 p.m.
Christy Burns & Sarah Donley
We'll talk about how we communicate with our students and how we give them clear expectations of when this will happen. We discuss different mediums we use and what is most effective for us, especially regarding our availability around due dates.
Click here for video archive of this event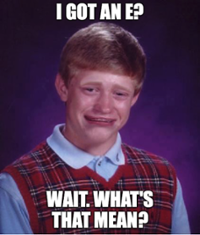 8. Congratulations, Your Grade is an E!                                            May 6, 10:00 a.m.
Jenna Ridlin & Kimberly Westbrooks
We will discuss understandable ways for determining grades from assignments, explaining this, and organizing the grade book in a way that makes sense to students.
Click here for video archive of this event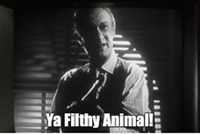 9. You Better Clean Up That Room!                                                   May 7, 7:00 p.m.
David Thornton & Teresa Gardner
Considering what should be seen by students and what should not. Should all content be available at once? How to "clean up" shells to make them clear and simple for students to access and find materials. 
Click here for video archive of this event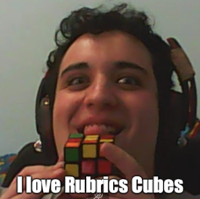 10. You Talking about a 1980's Rubric Cube?                                   May 8, noon.
Dana Ingalsbe & Cassie Chandler
What exactly is a rubric, anyway? How the heck do I make them? Why do I need them? And would a student ever look at it anyway? We'll give you our opinion on how rubrics work for us and hope you'll share your experiences, too!
Click here for video archive of this event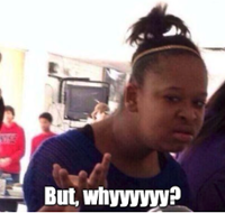 11. Why We Gotta Do This?                                                                May 11, 7:00 p.m.
Allen Gilbert & Brianna Turgeon
Come have a beer or a coffee with us while we discuss creating assignments that include a purposeful title, clear directions, an explanation of the purpose, an understandable point value, and what particular assignments are designed to teach students. It sounds boring, but we will make it fun. Promise.
Click here for video archive of this event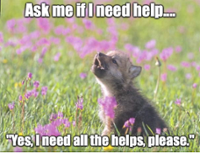 12. What the Whaaaa?                                                                       May 12, 4:00 p.m.
Wendy Stephens & Julie Nix 
How to make sure your course content is available and accessible to all of your students. We'll discuss easy ways we caption videos, how to provide a transcript of videos across several platforms, why this is important, as well as how to consider and plan for a myriad of unique challenges to our students this summer.