How exactly does Morrison define success? She quotes Ralph Waldo Emerson by saying, "It is to laugh often and love much; to win the respect of intelligent persons and the affection of children; to earn the approval of honest critics; to appreciate beauty; to find the best in others; to give of one's self without the slightest thought of return; to have accomplished a task whether by a healthy child, a rescued soul, a garden patch or a redeemed social condition; to have played and laughed with enthusiasm; to know that even one life has breathed easier because you have lived. This is to have succeeded."
Morrison has connected with leaders from the BGC (focusing on but not limited to the Jacksonville club) to develop programs such as Natural History Mysteries, Storytelling, Water Quality and Ecology, Living Creatures Like Me, Animal Tracks, Backyard Bugs, and many other topics that encourage young people to explore and appreciate their environment. Visits to the Talladega National Forest, Historic McClellan, JSU Planetarium, and outreach visits to the clubs have been extremely effective in meeting the goals and objectives of this unique program.
"The children were surprised by the vastness of the forests, astounded by the cold lake water, stunned at the feel of the murky soft lake bottom, enchanted by the sounds, thrilled with the smells…they were simply amazed by nature!"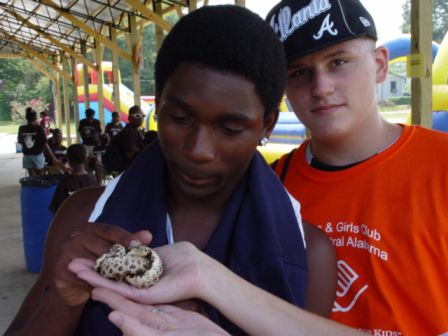 The most recent program was the BGC festival on the third of August at Thankful Park in Anniston, Alabama. Around two hundred BGC members from all of the Calhoun County and Talladega County clubs gathered to celebrate the end of school break. Music, dancing, wonderful food, and activities were enjoyed by all. CREATE provided hands-on experiences with two live animals: a hognose snake named "Puffy" and an African pygmy hedgehog named "Pumba."  Children also enjoyed the CREATE mystery bags…putting their hands inside an unseen area and trying to guess what natural object was hidden within.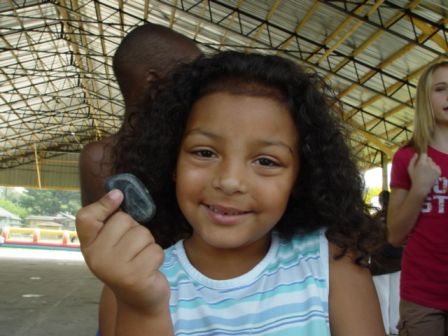 As part of an immersion technique, Morrison brought a pile of polished river rocks. She told the children a detailed story about where the rocks came from and about the adventures the rocks experienced arriving to Thankful Park. These rocks wanted to be individually adopted by the children…they would make great "pets" because you don't have to feed them…they like to sleep under your pillow at night…and they will NEVER repeat your secrets to anyone, so you can tell your rock everything! It was very important for each child to choose the rock was right for him or her. It must feel good in the palm of your hand and it must feel right when you pick it up. With eyes focusing on the details of the many different rocks, the mesmerized children carefully selected their new rock friend and would with utmost awe ask, "Is this one really mine? May I please adopt this rock?" These rocks came alive in the imagination of the children…some rocks even requested specific names. Other rocks were beginning to create stories through their new children.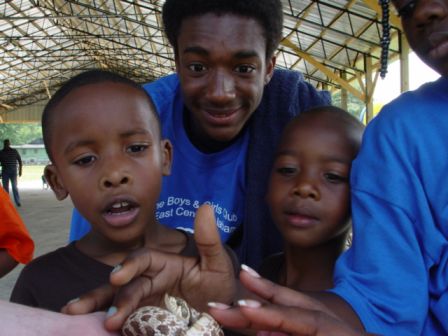 Parents and grandparents thanked the CREATE representatives and JSU for providing this opportunity.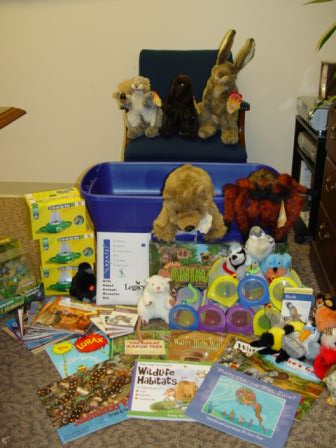 Currently, CREATE has developed two "Amazing Animals" resource kits that will be utilized by all the clubs in Calhoun County and Talladega County. These kits include Natural History Guide Books, story books, life-like puppets, Audubon bird replicas with authentic songs, an Animalopoly Game, bug observation kits, toad habitat kit, and much more. Renee Morrison will be providing instruction to BGC leaders on how to best utilize these kits and how to incorporate these tools into hands-on teaching programs.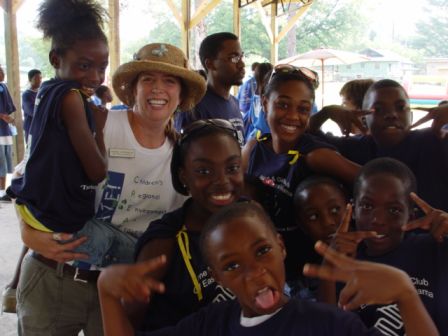 Morrison says, "JSU Field Schools hope to continue this program in partnership with the Boys and Girls Clubs. We want to continue building on the solid foundation that we established. The Field School has received calls from other environmental educators around the nation requesting information on how to develop and implement such a successful program in their particular area. We've ignited a spark that will influence other centers to create an environmental educational blaze across the nation."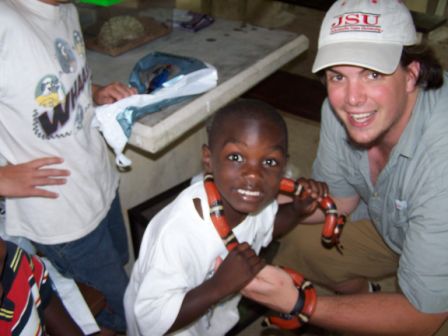 Without the talents of many dedicated volunteers such as JSU instructor Teje Sult, Jacksonville High School students Joshua Morrison and Yaasameen Al-Hamdani, GEEKs in the Woods members Jamie Beane and John Thomas Gillam, Dr. Chris Murdock, Rich Hulsey, JSU Field Schools' Bobby Floyd, Greg Scull and Beth Enders, and all of the many talented partners of the JSU Field Schools, this program would not have been possible.



---
Submit items for news releases by using the request form at www.jsu.edu/newswire/request

.