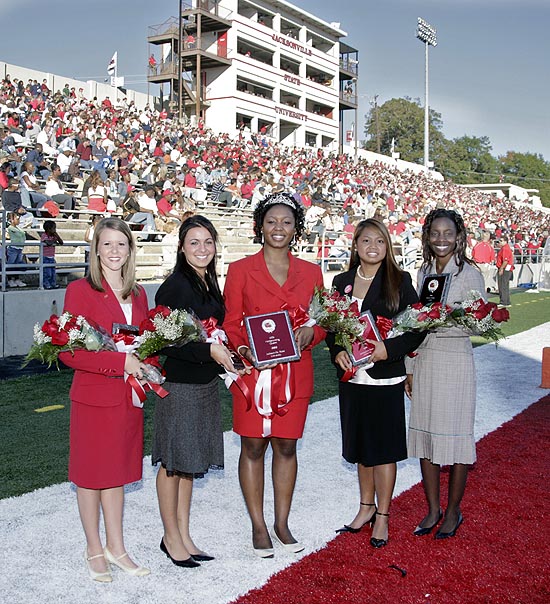 Homecoming 2006 football game pitted the Gamecocks against OVC foe Tennessee State. The visiting Tigers earned a 38-31 win. The 2006 Homecoming Queen and court from left: Stacy Hansen, Summer Watts, Terasha Johnson, Holly Murdock and Krystle Bell.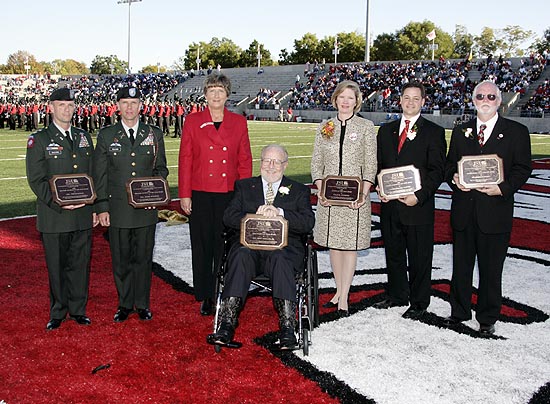 Outstanding Alumni Awards were presented as follows: From left, Lt. Col. Tim Sullivan and Lt. Col. Mark Sullivan (shared Military Alumnus of Year); Sarah Ballard, Alumni Aassociation president; E.G. "Kel" Kelley (Alumnus of the Year); Leah B. Junkins (Alumna of the Year); Christopher D. Glover (Young Alumnus of the Year); Dr. Rodney Friery (Outstanding Faculty Award winner).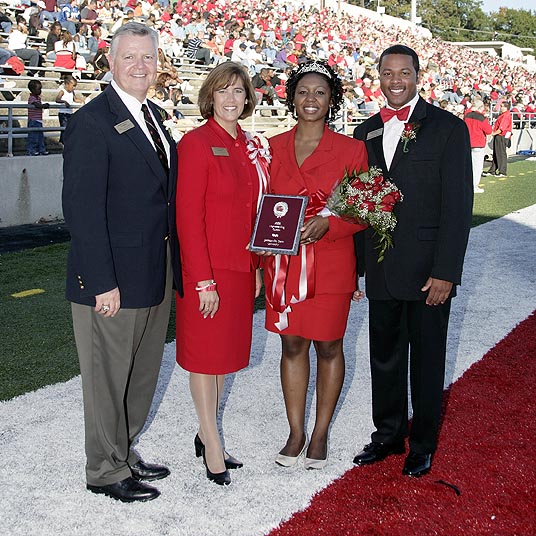 From left: Dr. William A. Meehan (JSU President), Mrs. Beth Meehan, Terasha Johnson (Homecoming Queen) and Drake Russell (SGA President).