Photos By Farshad Makari Poor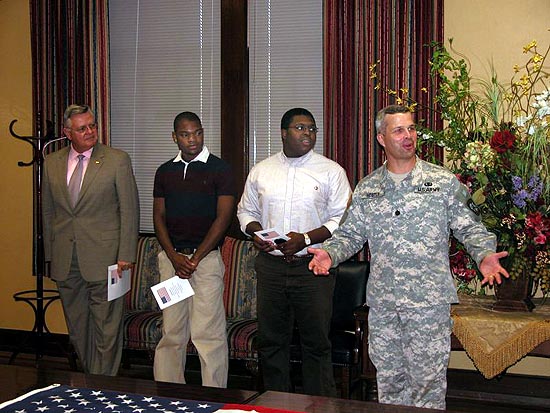 Here are scenes from Jacksonville State University's Constitution Day observance held Monday, Sept. 18, in the Gold Room at Bibb Graves Hall. Students, employees and visitors were able to observe the patriotic displays throughout the day. Col. Chip Hester, military science professor, far right, was on hand to lead the Pledge of Allegiance.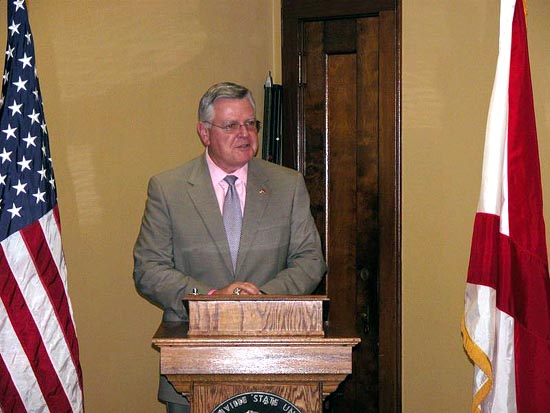 President Meehan delivers remarks.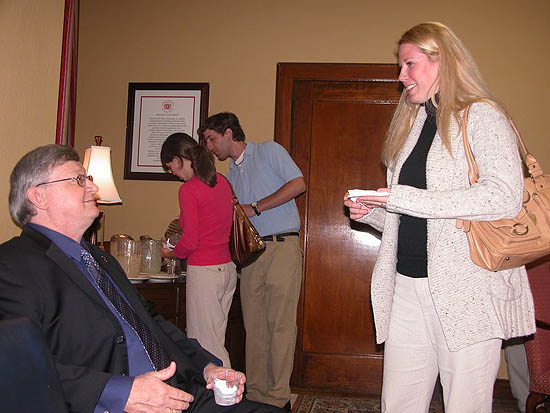 Political science graduate student Catherine Minerich, right, discusses the Constitution Day program with Political Science Professor Dan Krejci, seated.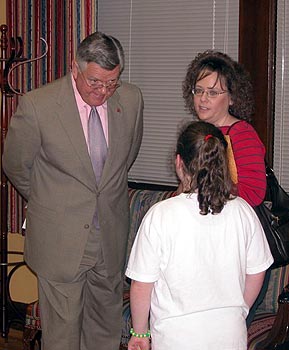 President Meehan chats with attendees.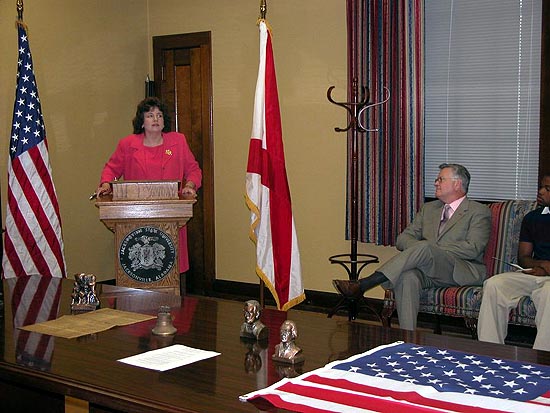 Political Science Professor Lori Owens addresses the audience.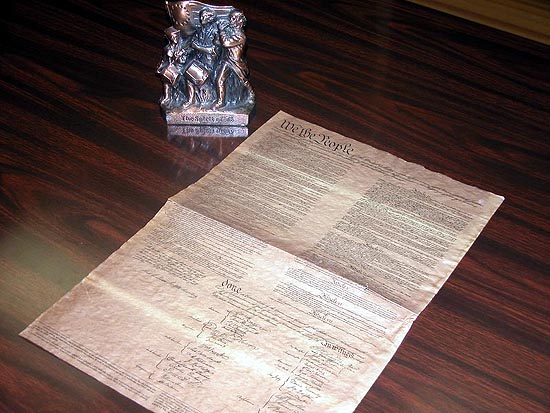 Many displays were available for participants to examine.