Jacksonville State University's Alumni Association will present special awards to four alumni and one faculty member during halftime ceremonies at Homecoming on Saturday, October 29.
The honorees are:

JIMMY L. WILLIAMSON, ALUMNUS OF THE YEAR. Williamson, of Gadsden, is a certified public accountant and a senior partner in the accounting firm MDA Professional Group, P.C., which has offices in Albertville, Fort Payne, and Gadsden. He is a 1971 graduate of JSU and holds a B.S. in accounting. Williamson worked seven years as an IRS agent and pension plan specialist for the IRS before joining the firm of MDA as manager of the Fort Payne office in 1977. In 1998, Williamson was named Diplomat of the American Board of Forensic Accounting. "CPA Magazine" selected Williamson as one of the Top 100 Most Influential Practitioners in 2005. He and his wife, Dianne, a JSU alumna, have two children and two grandchildren.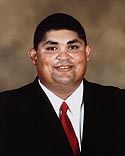 JESUS JAVIER (JESSIE) GAMEZ, YOUNG ALUMNUS OF THE YEAR. The son of migrant farm laborers, Gamez and his family traveled during most of his childhood and early teen years. In 1992 his parents and seven siblings settled at a horse farm in Henagar. After graduating from Sylvania High School, Gamez attended Northeast Alabama Community College before transferring to JSU, where he received the Ronnie Harris Award for outstanding service to the HPER Club and graduated in 2000 with a B.S. in health and physical education. Gamez taught Spanish in the DeKalb County school system one year and is in his fifth year in the Fort Payne school system, where he has taught English as a second language (ESL) to middle school Hispanic students. He now teaches Spanish at Fort Payne High School. For two consecutive years he co-chaired the Latino Festival at Northeast Alabama Community College. Gamez is a member of the Rainsville First Baptist Church, where he participates in choir and mission activities.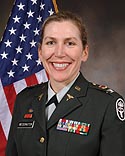 COL. IMELDA JOAN WEDDINGTON, MILITARY ALUMNA OF THE YEAR. Col. Weddington, of Gadsden, graduated from JSU in 1984 with a B.S. in nursing. She was commissioned as a second lieutenant in the nurse corps. She returned to JSU and earned a master's in psychology in 1994. She also holds a B.A. in communications from Cameron University and a master's in nursing from Troy State University. She has served at Ft. Sam Houston, Tex.; the Presidio in San Francisco; Ft. Sill, Okla.; Cairo, Egypt; and Bahrain during Desert Shield/Storm. Her military service has been with the Army, National Guard (Alabama and Oklahoma), and Army Reserves. When performing military service, she is assigned as chief of the department of nursing at Madigan Army Medical Center, Ft. Lewis, Wash. In civilian life, she teaches on the faculty in the department of nursing, Boise State University, in Idaho.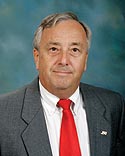 DR. ED BELLMAN, OUTSTANDING JSU FACULTY MEMBER. Dr. Bellman, of Jacksonville, is professor of technology and engineering in JSU's College of Education and Professional Studies. Bellman has taught at JSU since 1999 and holds bachelor's and master's degrees in industrial technology and business from East Texas State University. He earned his doctorate from Texas A&M. At JSU, Bellman has served as a faculty mentor for five years and serves as advisor to Sigma Phi Epsilon. He is a member of the Gamecock Club. Before joining the JSU faculty, he worked for Lockheed-Martin for 20 years. He and his wife Barbara have two children.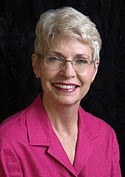 DR. ALICE CUSIMANO, ALUMNA OF THE YEAR. Dr. Cusimano, of Gadsden, graduated from JSU with a B.S.E. in biology in 1970 and earned a master's in counseling in 1972. She is a life member of the Alumni Association and has been a long-time financial supporter of the Etowah County Alumni Chapter's scholarship program and the Visual Arts Society. She joined the JSU staff as a counselor from 1975 to 1982 and returned in 1988 as director of freshman experience. She retired in 2003 as associate vice president of student affairs and was named as an Emeritus Faculty Member. She devotes time to volunteer work in Etowah County, assisting with such projects as the Rose Haven domestic violence shelter, St. James Catholic Church, and the local master gardener program. She and her husband Greg have 11 grandchildren, nine under the age of 14.