Where:  The Longleaf Park (also known as Duck Pond Park) at the former Fort McClellan in Anniston, Alabama. Plan to relax on the grass with a picnic that you've ordered ahead or packed at home. Bring a chair or blanket and of course – bring friends!

Time: Grounds open at 6:00 p.m., and concerts start at 8:00 p.m. at Longleaf Park, McClellan.


Fee: Tickets can be purchased on campus at the TMB bookstore.
Jacksonville State University is a primary sponsor of this event and encourages participation.

Please go to the exciting new web site musicatmcclellan.org to hear the orchestra and learn more about this nationally acclaimed outdoor concert series. Check the Concerts page for details.
For more information contact Pete Conroy by calling 782-8010 or e-mail pconroy@jsu.edu.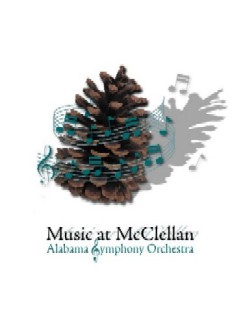 ---
Submit items for news releases by using the request form at www.jsu.edu/newswire/request

.