Hands-on science is the theme for this fun week presented by Amanda Lee and Renee Morrison. This is an exciting introductory camp for children who love nature. Some activities include meeting live animals, observing living things under microscopes, nature hikes, and science games.

Campers build their own memory journal and will be given a photo CD at the end of camp to share with their families.

Camps fill quickly...call to pre-register soon!

Date:     Monday, June 25 – Friday, 29, 2007
Where:  Martin Hall and JSU Campus (No off-campus travel)
Time:     9:00 a.m. – 4:00 p.m. Daily
Fee: $150 per Student (Includes all supplies, fees and lunch)
Camps for 10-12 year olds, traveling camps and advanced camps are
scheduled in July...visit http://fieldschool.jsu.edu for more information!

Contact Renee Morrison at 256-782-5697 or email fieldschool@jsu.edu; visit website http://fieldschool.jsu.edu.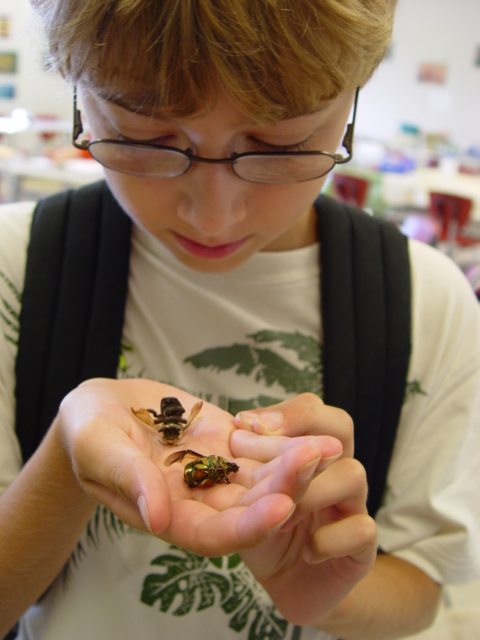 ---
Submit items for news releases by using the request form at www.jsu.edu/newswire/request

.