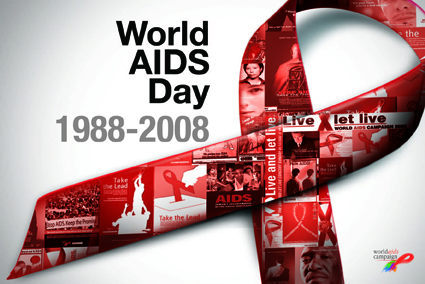 World AIDS Day 2008:
Lead - Empower - Deliver
Stop AIDS. Keep the Promise

JSU Counseling and Career Services, the Peer Educators, Alpha Kappa Alpha Sorority, Inc., Delta Sigma Theta Sorority, Inc., JSU NAACP, and Exposure have teamed up to sponsor World AIDS Day on Monday, December 1.

From 10 a.m. - 1 p.m., members of these organizations will be on the second floor of the Theron Montgomery Building to help raise AIDS awareness. They will have general information about AIDS and ideas on what you can do to Take the Lead. Free cupcakes and punch will be served and all faculty, staff and students are invited to come by.

HIV testing will be administered by Health Services Center between 10 a.m. - noon in room 303 of the TMB. Those interested should be advised that the number of tests is limited, and tests will be administered on a first come, first served basis.

For more information, contact Linda Shelton at 782-5954.

Health Services Center would like to invite the public for the Karen Morris Memorial World AIDS Day Walk. Walkers will meet at 5:15 p.m. in the parking lot of The Bridge at First United Methodist Church (15th and Gurnee) in Anniston. The walk will be followed by the World AIDS Day Program at 6 p.m.. Guest speaker will be Representative Barbara Boyd. Entertainment and refreshments will follow. For more information, contact Julie Hope or Anna Hale at Health Services Center, 832-0100.

This year marks the 20th anniversary of World AIDS Day. Although much has been accomplished in the fight against AIDS since 1988, there is more work to be done.

For more information about World AIDS Day, visit worldaidscampaign.org.