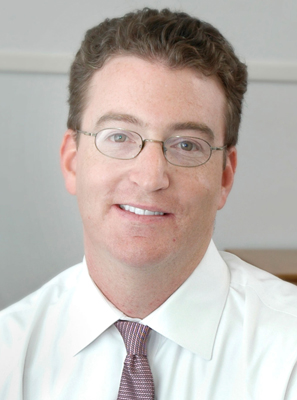 Alabama Attorney Stephen Black
Receives $125,000 National Award
Robert Wood Johnson Foundation Presents Black with 2008 Community Health Leaders Award for Creating FocusFirst, a Local Program that Screens Children's Vision in Every Alabama County for Free

PRINCETON, NJ -- The Robert Wood Johnson Foundation announces Stephen Black, Director of the Center for Ethics & Social Responsibility at The University of Alabama and grandson of the late US Supreme Court Justice Hugo Black, as one of ten outstanding Americans who received the Community Health Leaders Award for 2008. The distinguished $125,000 award honors extraordinary men and women from all over the country who take action in local communities - conquering huge obstacles along the way - to tackle some of the most challenging health and health care problems facing the nation. Black accepted his award on October 29 at the Foundation's Annual Meeting in San Diego where each of the 2008 Community Health Leaders were recognized for their innovative solutions.

This year, the Foundation reviewed over 800 nominations competitively submitted from across the United States. Through a rigorous process, it identified 15 finalists and narrowed its selection to ten awardees, all of whom have improved health conditions at the community level through exceptional creativity, courage and commitment. The Foundation chose Black this year for creating FocusFirst, an initiative that trains college students to provide high-tech vision screenings for low-income preschool children across the state, all of whom receive subsidized follow-up diagnosis and treatment.

"Stephen Black has combined innovation and ingenuity to assure services for Alabama preschoolers," said Janice Ford Griffin, national program manager for the award. "His work is having a major impact on their well-being and their opportunities for overall development. Like other Community Health Leaders, he saw a need and an opportunity and set about 'getting things done.'"

Black created FocusFirst in 2004 as a cost-effective direct response to the vision care needs of children who live in urban and rural poverty in Alabama. Through service-learning courses that integrate academic coursework with substantive community service projects, FocusFirst has trained and supervised 1,000 students from more than 20 college and university campuses statewide to provide vision screenings using technologically advanced photo optic scan cameras for preschool-aged children in low-income urban and rural areas.

Since beginning service in 2004, FocusFirst has screened more than 40,000 children in all 67 counties of Alabama. 12.3 percent, or 5,000 children, failed the screenings and were subsequently referred to Sight Savers of Alabama for follow-up care. Since 2004, FocusFirst has screened 3,138 children in East Alabama (Calhoun, Cherokee, Clay, Cleburne, Etowah, Randolph, and Talladega Counties), with 11.5 percent failing the screenings and receiving follow-up care as necessary. Students from Jacksonville State University and The University of Alabama have conducted vision screenings in this area.

Wayne Carmello-Harper, President and CEO of the Community Foundation of Calhoun County, is pleased to support the efforts of FocusFirst in East Alabama. "The Community Foundation of Calhoun County is excited about its partnership with FocusFirst to ensure that our children start school with the best vision medically possible. Stephen has harnessed the talents and commitment of a generation of college students to provide an innovative and effective solution to a significant health issue."

Torrey Smitherman, Executive Director of the EyeSight Foundation of Alabama, is also proud to support the efforts of FocusFirst statewide. "Stephen's success in delivering high-quality vision care services to low-income families in our community represents a tremendous contribution to our state, and serves as a shining example of servant leadership for others to follow. With so many challenges facing Alabama in the area of health, the EyeSight Foundation is incredibly proud to support an initiative that enables our state to be an example for others across the country."

FocusFirst is a signature initiative of Impact Alabama: A Student Service Initiative, the state's first nonprofit organization dedicated to developing and implementing substantive service-learning projects in coordination with more than twenty colleges and universities statewide.

Black and each of the 2008 awardees will join the ranks of 153 Community Health Leaders in 45 states and Puerto Rico. In addition to Black in Alabama, this year's Community Health Leaders hail from Minnesota, Pennsylvania, Massachusetts, North Dakota, California, Utah, New York and Hawaii. Nominations for the 2009 Community Health Leaders Award can be submitted through November 7, 2008. For details on how to submit a nomination, including eligibility requirements and selection criteria, visit www.communityhealthleaders.org.

The Robert Wood Johnson Foundation focuses on the pressing health and health care issues facing our country. As the nation's largest philanthropy devoted exclusively to improving the health and health care of all Americans, the Foundation works with a diverse group of organizations and individuals to identify solutions and achieve comprehensive, meaningful and timely change. For more than 35 years, the Foundation has brought experience, commitment, and a rigorous, balanced approach to the problems that affect the health and health care of those it serves. When it comes to helping Americans lead healthier lives and get the care they need, the Foundation expects to make a difference in your lifetime. For more information, visit www.rwjf.org.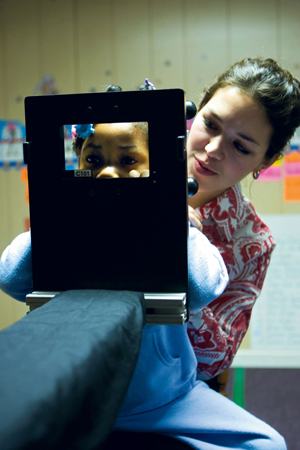 ---
Submit items for news releases by using the request form at www.jsu.edu/newswire/request