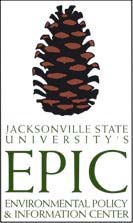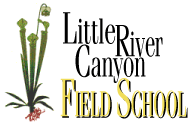 Little River Canyon Field School
Announces Programs for 2009

From the deepest canyon to the highest mountains in Alabama, JSU's Little River Canyon Center Field School will offer even more education, excitement and adventure in 2009 as the School celebrates its first year in a new home, the JSU Canyon Center.
In order to save physical and fiscal resources, the Field School will not print a paper catalog this year. Instead, the programs will be promoted online. For a preview of things to come, view the catalog here. Instructions for registering for any of the programs are included. Register early, as many of the programs and workshops fill quickly!
In addition to the programs listed in the catalog, there will be many other impromptu events at the Center after its grand opening in February 2009, according to Field School Coordinator Renee Morrison.
Spend the new year with the new JSU Canyon Center! Bookmark the Field Schools website and visit often for the latest updates and happenings.
---
Submit items for news releases by using the request form at www.jsu.edu/newswire/request