Recruiters, Students Brave Rain
to Attend Career Fair
Representatives from 38 companies lined the atrium of Merrill Hall on Wednesday, October 8, to network with JSU students and graduates at the annual Fall Career Fair, sponsored by JSU Career Services.
In attendance and representing the federal government and Huntsville were AMCOM of Redstone Arsenal. Other crowd favorites were The Huntsville/Madison Chamber of Commerce, several accounting firms and a variety of agencies from the state of Alabama. In the automotive industry, Hyundai and Honda were present. Earth, Physical Science and Geography students were sought out by Southwire, Wiser, Alabama Department of Environmental Management, Alabama Gas Corporation, Solutia, and U.S. Army Healthcare. Most companies brought two or more recruiters to network with JSU students and graduates.

In addition to the fair, the Birmingham accounting firm of Warren, Averette and Associates interviewed eight accounting students to fill up to three full- time vacancies at their Anniston location. Recruiters were very complimentary of the appearance, quality and quantity of JSU students and graduates participating in the fair.

Many thanks to the College of Business and the Department of Technology for supplying the recruiters with exceptional students and graduates at the career fair. Fox 6 News interviewed several students in a segment that aired at 6 p.m. Wednesday evening. Congressman Mike Rogers, a JSU alum, also drew a crowd to the fair as he appeared while enroute to speak to Dr. Lori Owens' political science class.
Below are more scenes from the Fair.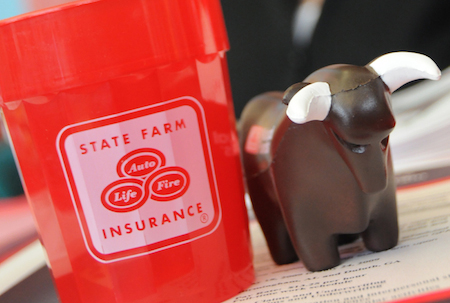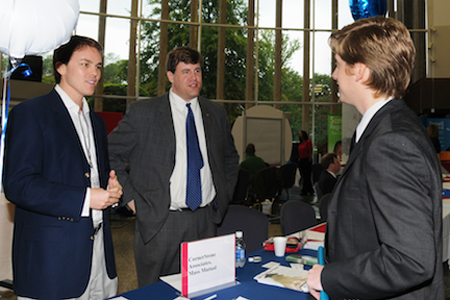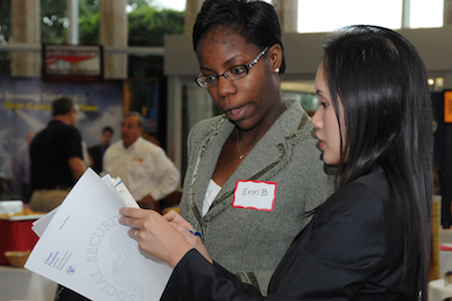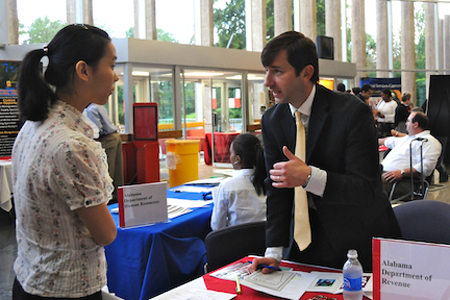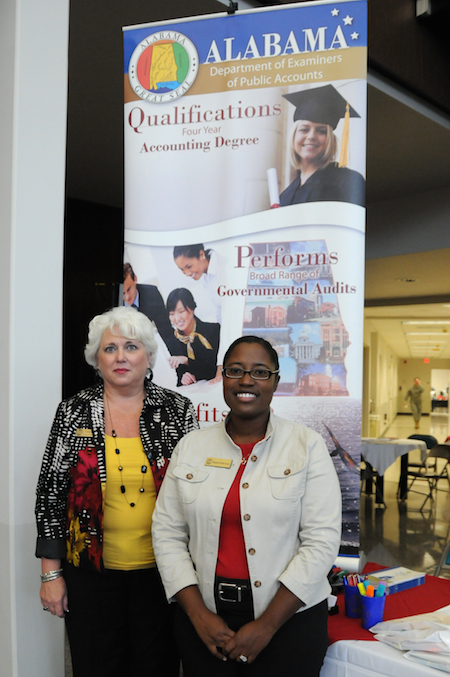 ---
Submit items for news releases by using the request form at www.jsu.edu/newswire/request