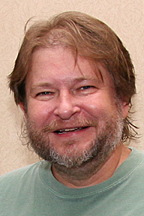 Rick Bragg to Sign Books in Anniston
Rick Bragg will speak and sign books at the Public Library of Anniston-Calhoun County at 6:30 p.m. on Monday, Oct. 20. The event is free and refreshments will be served.
Bragg worked at The Jacksonville News and attended Jacksonville State University during the 1970s, then rose to become a well-known journalist at The New York Times and at other newspapers. He holds a Pulitzer Prize for journalism. He is the author of All Over But the Shoutin'; Ava's Man; I'm a Soldier, Too; and numerous magazine articles. His recent book, The Prince of Frogtown, was written about his father. Books will be available for sale at the library. The Public Library of Anniston-Calhoun County is at 108 East 10th Street, Anniston.
---
Submit items for news releases by using the request form at www.jsu.edu/newswire/request