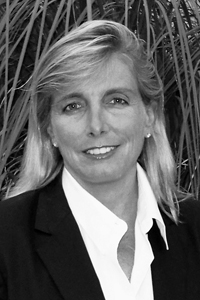 Rebecca E. Patty, '87
Alabaster, Ala.
Alumna of the Year
After earning a political science degree from JSU in 1987, Ms. Patty went on to graduate from Cumberland School of Law. By 1991, Ms. Patty began work as an associate attorney with Duke & Campbell. Two years later, she went to work as the Assistant Attorney General of the Alabama Department Environmental Management (ADEM) and the Associate General Counsel of the Office of General Counsel.
In her first year at ADEM, Ms. Patty collected 1.5 million dollars in penalties. She also collected over 2 million dollars in money owed to the citizens of Alabama through finan-cial assurance litigation. Notably, Ms. Patty has also handled the highest case load of the Office of General Counsel throughout her work history with ADEM.
She also assisted the Department of Justice, the Environmental Protection Agency and the Federal Bureau of Investigation in the criminal convictions in the McWane water pollution case. She is also co-counsel on the Anniston Army Depot Chemical Incinerator Permit Appeal.
While excelling in her profession, Ms. Patty has also served as an adjunct professor for the Birmingham School of Law, has taught at Troy University and currently teaches at Samford University.
As one of her Samford University students said, Ms. Patty's demeanor in the class-room is both approachable and motivating and is an example of what women can achieve through hard work.
Both of Ms. Patty's parents, Col. J.W. Patty, III, and Barbara C. Patty, also graduated from JSU. Her father was named the Military Alumnus of the Year in 1986.
---
Submit items for news releases by using the request form at www.jsu.edu/newswire/request