Photos from the February 22
JSU Canyon Center Grand Opening

Photos by Angie Finley, JSU Public Relations Specialist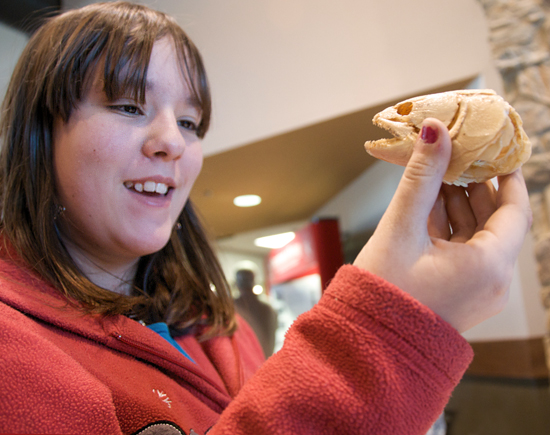 Katie Cline gets up close to a fish skull during the grand opening.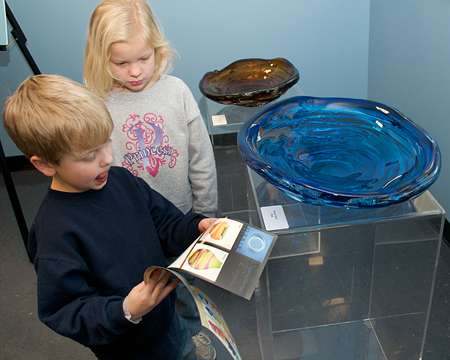 Siblings Aidan and Ansley Smith of Fort Payne study the collection of Orbix Hot Glass on display.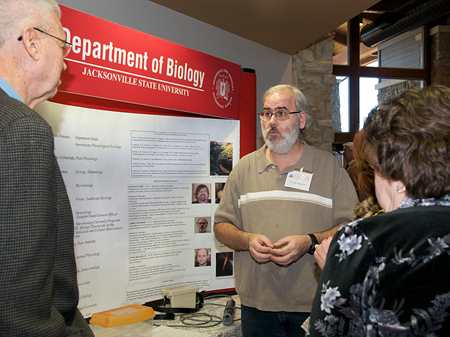 Dr. Jim Rayburn answers questions at the JSU Biology Department booth.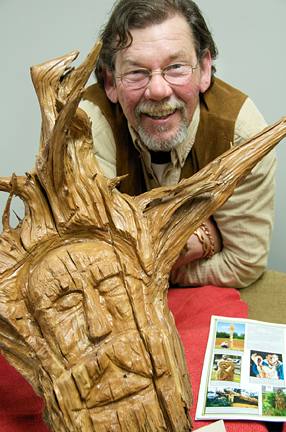 Andy Cummings, chainsaw artist from Indian Springs, was among the exhibitors.
Dr. Frank Romano, JSU's expert on "water bears" (tardigrades), presents.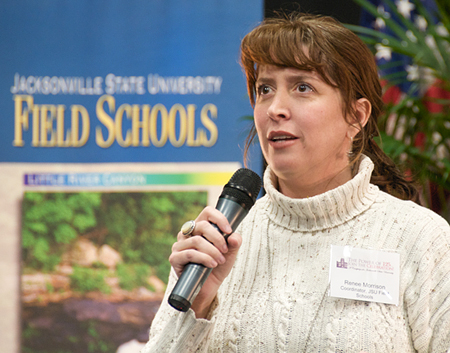 Renee Morrison, coordinator of the JSU Field Schools, spins a tale of life as a coon hound during the storytelling portion of the grand opening.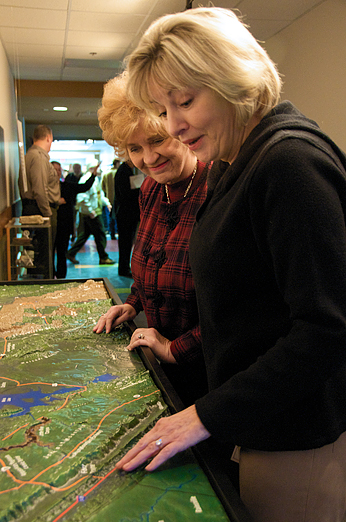 Karen Bevill, foreground, of Jasper and Gloria Campbell of Birmingham study the topographical map of Little River Canyon.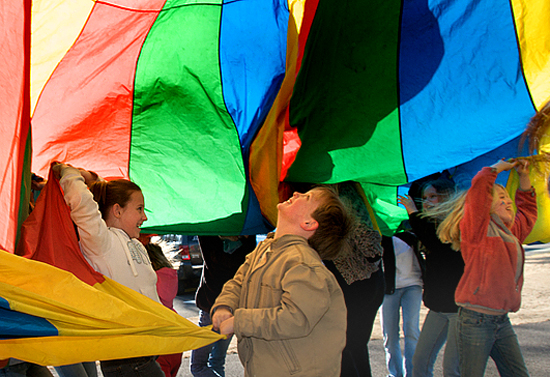 Parachute play was a hit with the youngsters.
Don Bevill, right, son of the late Congressman Tom Bevill, presents his father's portrait to Pete Conroy, left, director of JSU's Environmental Information and Policy Center; and JSU President Dr. Bill Meehan at the February 22 grand opening of the JSU Canyon Center. The late Congressman was instrumental in gathering early support for the effort to build the Center.