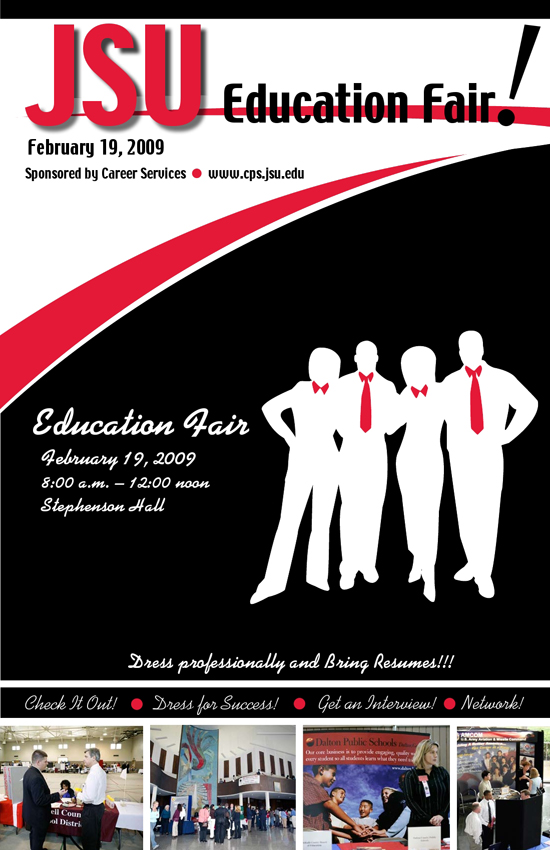 Career Services to Host Education Fair

Jacksonville State University Career Services will host an Education Fair on Feb. 19 from 8 a.m. - noon CST in Stephenson Hall Gym.
All education seniors and graduates are encouraged to attend. School systems will be in attendance to recruit and hire our seniors and graduates majoring in education. For a complete list of school systems attending visit the Career Services website.
Attendees should dress professionally and bring multiple copies of their resume. The JSU Print Shop located in the basement of the Theron Montgomery Building (TMB) charges 7 cents per page for this service.
For more information contact Becca Turner in Career Services, ext. 5485.