From left: Debbie Taylor, Sandra Sudduth and John Wright, Jr. (courtesy photo)
Scenes from the Martin Luther King, Jr. Remembrance Program

On January 21, the Student Government Association hosted a special program honoring the life and legacy of Dr. Martin Luther King, Jr.

Guest speaker for the event was John Wright, Jr., a Birmingham native, who gave an inspiring speech on his personal encounter with Dr. King during the Civil Rights Movement. Mr. Wright challenged the students and guests to always make the right choices in life when it will affect your fellow man even if it is not the most popular choice.

A Proclamation from the City of Jacksonville was presented by Sandra Sudduth, Mayor Pro Tempore. Musical selections were given by The JSU Gospel Choir under the direction of Dr. Myrtice Collins.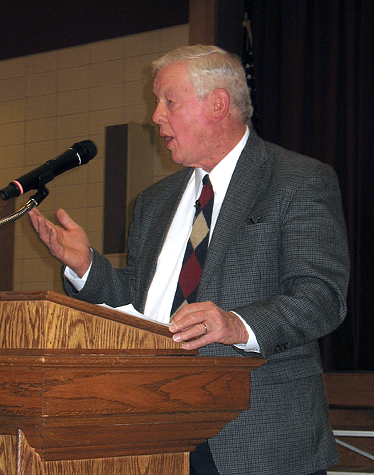 Event speaker John Wright, Jr. (courtesy photo)