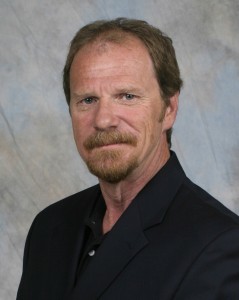 Services Announced for Kenny Callahan,
TV24 Reporter, Photographer

(Obituary from the January 21, 2009 Anniston Star)

ANNISTON — Funeral services for Mr. Kenny Callahan, 53, will be 2 p.m. Thursday, January 22, 2009, at Hill Crest Baptist Church with Dr. Rick Reaves officiating. Burial will follow at City of Jacksonville Cemetery. The family will receive friends this evening from 6-8 p.m. at Gray Brown-Service and one hour prior to the service at the church. Mr. Callahan died Monday at his residence.

Survivors include his wife of 31 years, Linda Callahan; two brothers, Michael Callahan, of Anniston and Gary Callahan, of Ohatchee; a sister, Sharon Hennager and husband, Paul, of DeArmanville; his loving pets, Buddy, Sweet Pea, and Lola; and several nieces and nephews. Mr. Callahan is preceded in death by his parents, Harvey and Mary Callahan and a brother.

Pallbearers will be Mike Powell, Tom Pelham, Terry Thrasher, John Holder, Matt Whitecloud, and Daniel Carter. Honorary pallbearers will be Steve Gross, Matthew Wade, Toby Falk, Wayne Willis, Ken Carnes, Bob Matthews, the Production Staff at TV-24, and the Mt. Cheaha Harley Davidson Owner's Group. Mr. Callahan was a native and life long resident of Anniston. He was the Chief News Photographer and Cameraman for the past 5 years at TV-24. He was also the owner of KC's Photography. Flowers will be accepted or memorials may be made to the American Cancer Society. Gray Brown-Service Mortuary in charge of arrangements.
---
Coyote Mike's Will Sponsor "Jam for Kenny"

Coyote Mike's Bar and Grill in Anniston will sponsor "Jam for Kenny," a fundraiser to assist Linda Callahan, the widow of Kenny Callahan, on Saturday, January 24, from noon - 4 p.m.

All monies raised will go to assist Linda in overcoming the financial burdens placed on her during Kenny's illness. Anyone who cannot attend the fundraiser but who would still like to donate may do so at TV 24 in Jacksonville, Mt Cheaha Harley Davidson, Classic Cadillac in Anniston, or Coyote Mike's Bar and Grill.
"Jam for Kenny" will feature several live local bands and other entertainment. Admission charge is a donation.
Coyote Mike's is located on Alabama Highway 202, four miles west of Noble Street, in Anniston.
For more information, contact Kathy Bridges, ext. 5133.