First-Year Mentor Program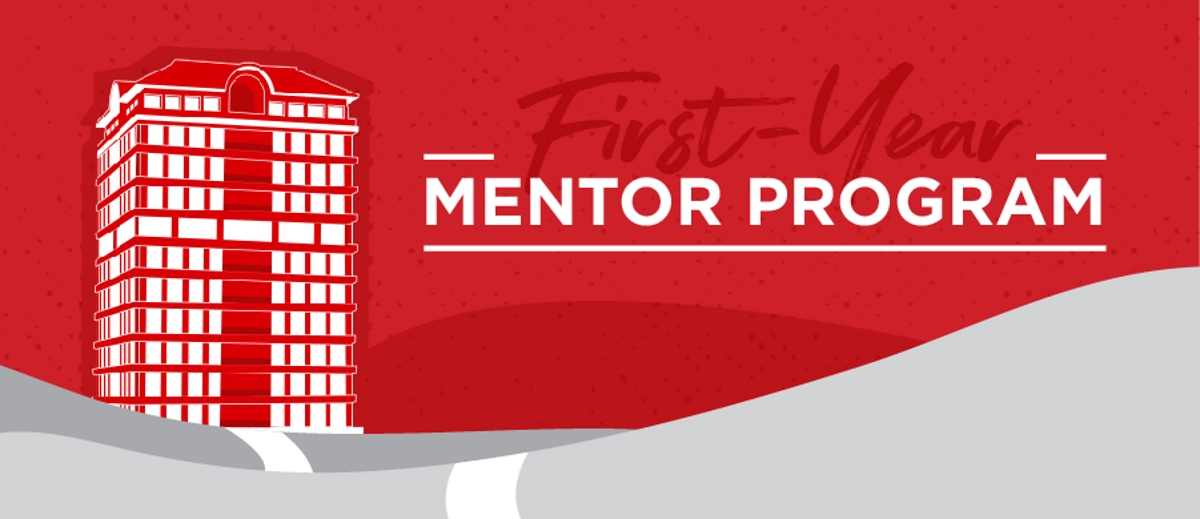 The JSU first year mentor program enhances the student experience by linking first year students one-on-one with a peer mentor. Students are paired with someone invested in their success — a person ready to listen, inspire, help navigate challenges, and recognize opportunities. Students will learn what to expect in school, how to approach challenges and gain career advice. At the same time, mentors will build their networks and develop skills to become better professionals and leaders.
How It Works
Students will be matched with an alum or peer mentor based on their personality, interests, needs, major, and other contributing factors that they self-select. To get started, students and mentors register and complete an online survey to paint a holistic picture of their interests and experiences.
What Do Mentors and Mentees Discuss?
How will my major impact my professional options?

How do I balance the demands of school, responsibilities, and socializing? 

How can I set myself up for academic, social, and career success?

How do I make connections with peers and professional contacts?
Why Request a Mentor As a First-Year Student?
See what some of the current JSU student mentors are saying about why they chose to serve.
"I am volunteering as a mentor because I want to have the opportunity to make the same impact JSU has made on me, one on one with a student." – current JSU student
 "I am volunteering because I was once just starting at JSU, and I came during a time of high anxiety, not only for me but for everyone. Mental and physical health is so important, and I have found that having people to talk to about your problems or about anything helps a ton. I want to be able to help students feel safer and accepted at school." – current JSU student
"I am volunteering because I understand how stressful college can be when working a job or not having anyone to answer your questions about college. Sometimes the help you need is from someone who has already been through it." – current JSU student
 "I want to help new students adjust to college life as well as helping them figure out who they are and where they want to go in life." – current JSU student
"I am volunteering as a mentor because I know as a first-year student, even though I was a transfer from a community college, I struggled with making new friends and finding people who share a common interest with me. I want to help first-year students understand and show them that making new friends is very helpful for their college life and can benefit them in many ways." – current JSU student