Vice President of Student Senate
Daniel Washington
Vice President of Student Senate
sgavpss@stu.jsu.edu 
Major: Social Work
Hometown: Chelsea, AL            
My name is Daniel J. Washington. Psalm 37:23 says, "The steps of a good man are ordered by the Lord: and he delighteth in his way.".  I am beyond grateful to God for allowing me the privilege of being the SGA Vice-President of Student Senate. 
I am originally from Chelsea, Alabama. I come from a family of 8. Nothing is more important to me than God and my family. I absolutely love anything dealing with advocacy. That is why I wanted to run for SGA Vice President of Student Senate. Every day I strive to be the best person I can be, and this position is helping me in that process. 
It is our job as SGA Executive Team members and Student Senators to advocate for all students and give a voice to them. We need to make sure we are equipping every student with the appropriate tools to advocate for themselves. By doing this high impact practice, we can really produce an environment where "YOU MATTER." GO GAMECOCKS!
With Blessings,
Daniel Washington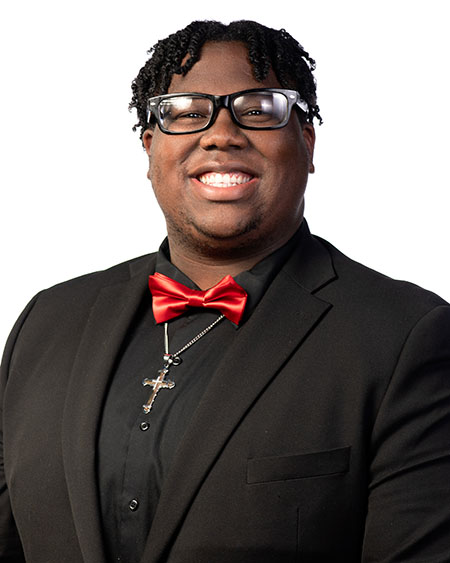 Favorite Student Event
My favorite student event must be the NAACP Image Awards 
Advice for Students Who Want to Get Involved
Talk to people. There are so many amazing opportunities on this campus. Have the courage to ask about them. Find something you like and give your all to it. 
Favorite Place on Campus
My favorite place on campus is the new fountain outside of Angel Hall.