Vice President of Public Relations
Keyonna Lovett
Vice President of Public Relations
sgavppr@stu.jsu.edu 
Major: Exercise Science & Wellness
Minor: Biology
Hometown: Anniston, Alabama 
Hello My Gamecock Family! My name is Keyonna Lovett. I am a Senior majoring in Exercise science & wellness with a clinical concentration, while also minoring in Biology. I started off at a different college that I felt like I belonged at, but God ended up placing me here at JSU which is closer to home. I have mainly been following the steps God has given me and thus far, I feel like I have achieved so much more than I would have somewhere else. Such as meeting generous people, making the best of friends, creating bonds with my professors who will do anything in their power to see you succeed, making the best of memories, being able to dance as a JSU Gogo and making a mark, becoming a part of the best sorority there is which is Alpha Kappa Alpha Sorority, Incorporated, and achieving nothing but greatness. 
Therefore, I am honored to serve as your VPPR. I was once afraid of being involved and branching out, but here I am elated to serve and meet you all and make your experience here at JSU the best. Lastly, I want you all to know that no matter what NEVER be afraid to step out and try new things.
Keyonna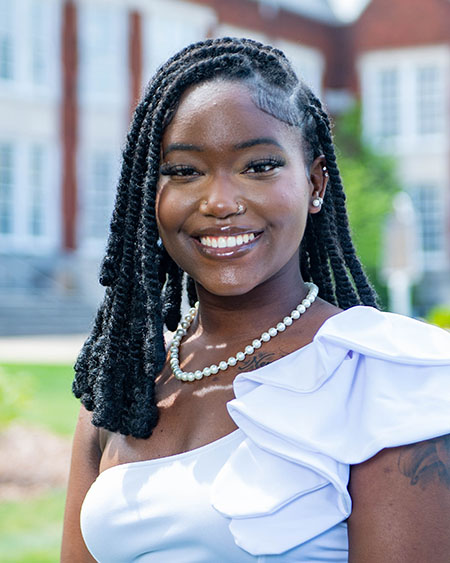 Favorite Place on Campus 
The café, diner, TMB… mainly anywhere on campus that involves food!
Advice for Students Who Want to Get Involved
DO NOT let anyone discourage you. If you want to get involved, then do it. Being involved around campus is an important learning experience, because it teaches you responsibility, improves your time management skills, makes your college experience more fun, builds your resume, helps you meet new and important people, creates a positive image of you, and more. 
Favorite Student Event
The Gamecock Gala