SGA President
Jewelishia Johnson
SGA President
sgapres@stu.jsu.edu 
Major: Secondary Education, Concentration in ELA
Hometown: Bessemer, AL  
Hello JSU students, prospective students, faculty, and staff. 
I am Jewelishia Johnson, also known as Jewel. I am a junior majoring in Secondary Education with a concentration in English Language Arts.  
I decided to attend JSU after the death of my father. I wanted to move back home from New York, but I did not want to be super close to family. JSU is the perfect distance for me to travel home if needed.  
I was scared to get involved at first, but I noticed the lack of diversity on campus and wanted to be the inspiration for other minorities to step forward and be involved. It took a lot of time and dedication to be able to run for the Vice President of Public Relations SGA executive position. Serving as the Vice President of Public Relations was an honor. I learned so many things about higher education that will help me with my career in the future.
Insight into the operations of higher education caused me to run for SGA President. I saw a need for a dedicated individual. This position needed someone that is willing to go out on a limb and put students first. I ran my campaign off the 3 A's. Advocate, Accommodate, and Activate. This year I will advocate for the students and their needs. I will accommodate myself to understand the different opinions of the students. Lastly, I will Activate the student's power. Using these 3 A's will allow me to introduce the students to the opportunities that I saw when I came to JSU! Keep Striving Gamecocks!
-Jewel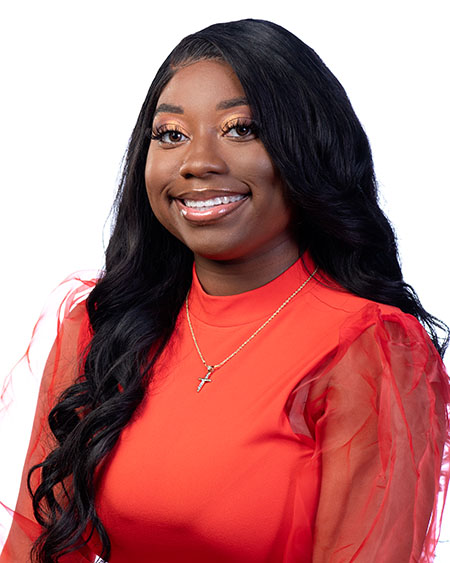 Advice for Students Who Want to Get Involved
Go Forward and never give up!
Favorite Place on Campus
The 12th Floor of the Library and the Quad are the perfect places to study or read!
Favorite Student Events
Silent Party, Tailgates, Spring Comedy Show