Greg Harley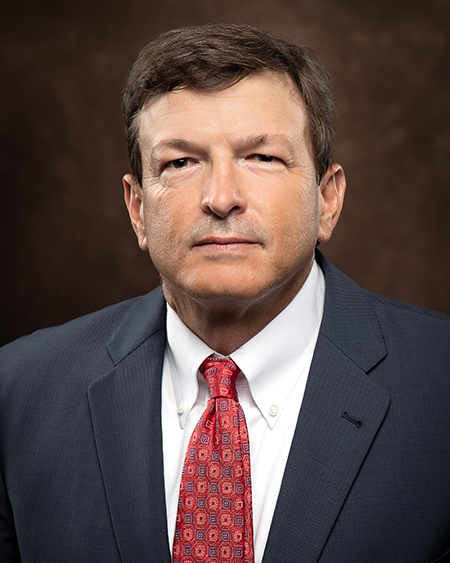 Greg Harley earned his Bachelor of Science with a major in finance from Jacksonville State University in 1988. While at JSU, Greg served as vice-president of the student body, and was a four-year member of the tennis team, receiving Senior of the Year honors in 1988. Following graduation from JSU, Greg earned his Juris Doctor, cum laude, from the University of Georgia School of Law.
Prior to joining JSU, Greg was a partner with the law firm of Burr & Forman LLP. During his 27-year career with Burr & Forman, Greg's concentration was business litigation, class action defense, and employment matters. While his practice was centered in Georgia and Alabama, Greg also represented clients across the United States.
Greg has frequently written and lectured on civil litigation topics and served as an adjunct professor at the prestigious Emory University School of Law in 2019.
In 2010, Greg was named JSU's Male Alumnus of the Year. He and his wife Manda (JSU Class of 2001) have a daughter, Kate.