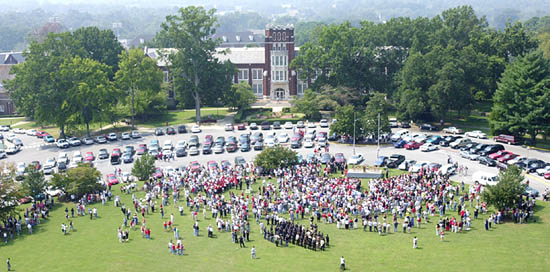 Just a portion of the more than 2500 who attended Friday's service are shown arriving early for the event which was held in front of Bibb Graves.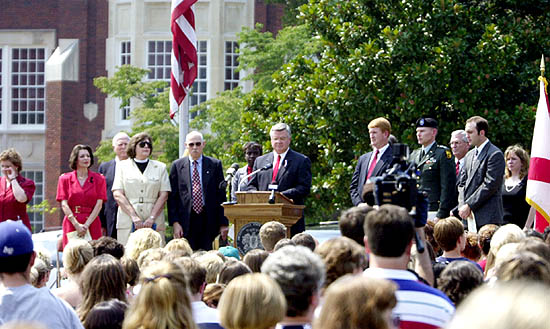 Those who led the service included JSU President Bill Meehan; Mayor Jerry Smith; Mr. L.Z. Johnson, director, Center for Domestic Preparedness; Rev. Gary Brittain, campus minister, Baptist Campus Ministry; Ms. Miranda Killingsworth, SGA president; Ms. Honorata Sulila, president, International Student Organization; Dr. Franklin King, director, Distance Education (representing off-campus students); Rev. Lanier Nail, campus minister, Chi Alpha Christian Fellowship; Col. Herschel May, professor of military science, ROTC; Rev. Penny Ford, campus minister, Wesley Foundation; and the Rev. Sherry Travis, rector, St. Luke's Episcopal Church.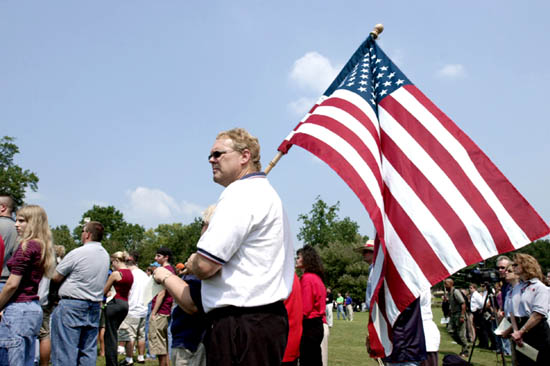 An unidentified Jacksonville resident shows his patriotism by displaying the American flag.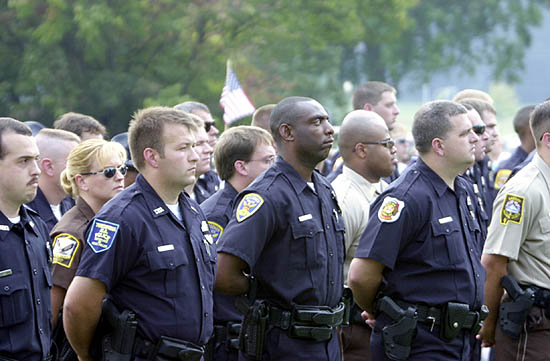 Area law enforcement officers enrolled in the Northeast Alabama Police Academy at JSU attended the solemn occasion.



Jacksonville Mayor Jerry Smith, professor of political science at JSU, delivers the opening remarks.