Environmental Education Association of Alabama Conference
Teachers, educators, scout leaders, and friends of the environment are welcome to attend this conference for workshops, lectures, and field trips.

Date:      February 1- 3, 2007

Where:  Cheaha State Park

Info:      www.aces.edu/eeaa

Fee:      Contact Jeff Hughes at 256-725-7027 for more information or to register for this conference.


The Environmental Education Association of Alabama (EEAA) is a non-profit group comprising: classroom teachers and other educators; local, state and federal agency personnel; business and industry representatives; and others involved in, or interested in, teaching about the environment and/or Alabama's natural resources. EEAA is an affiliate of the North American Association for Environmental Education.

EEAA conducts environmental education training throughout the year, hosts an annual EE Conference, takes members on excursions to various natural sites across the state, sponsors an annual environmental awards program, offers financial grants to members for EE training opportunities, and even provides members with free thematic teaching trunks to help teachers incorporate environmental topics into curricula.



2007 EEAA Conference - "A View From the Top"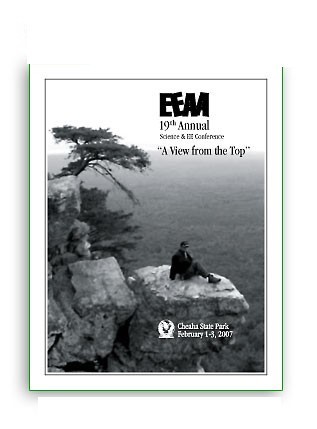 To learn about the Environmental Education Association of Alabama, visit their website EEAA.

---
Submit items for news releases by using the request form at www.jsu.edu/newswire/request

.