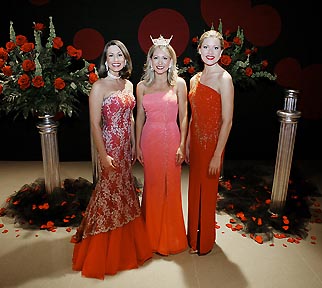 From left: Emily Williams won the swimsuit competition at the Miss JSU Pageant, and she was second runner up; Jennifer Curren is Miss JSU, 2004; Allison Land won first runner up.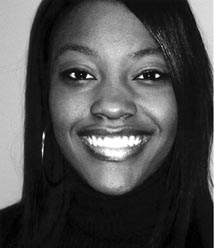 Candace Coleman won the talent competition at the Miss JSU Pageant for her performance of Symphony no. 5 by Mozart on the violin. Coleman has a rich background in orchestral music, including performing at Carnegie Hall.


January 26, 2004 -- Jacksonville State University senior Jennifer Rhea Curren was crowned Miss JSU recently at Leone Cole Auditorium. An Alexandria High School graduate of 2001, Curren ran on a platform of mentoring through the Big Brothers/Big Sisters organization.

"I want to make a positive impact on our youth," said Curren in her platform description.

She hopes to pursue a career in public relations and plans to pursue a master's degree after graduation. She consistently stayed on the dean's list while at JSU and is a member of the Honor Society. Curren sang a broadway selection for her talent.

She is the daughter of Terry and Betty Curren of Alexandria and has an older sister, Rebekah Acheson.

Curren's hobbies include white water rafting, jet skiing and swimming.

Other winners in the competition include first runner up, Allison Denise Land, a sophomore student at JSU. She is from Marietta, GA; talent winner, Candace Renee Coleman of Gadsden; second runner up and winner of the swimsuit competition, Emily Williams of Hokes Bluff.