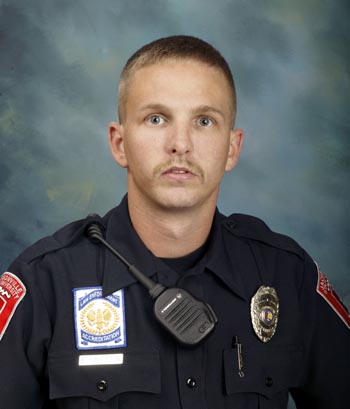 January 21, 2004 -- Jacksonville State University and University Police Chief Terry Schneider announce the promotion of Officer Brandon Lee Singleton to the rank of Corporal. The Piedmont native joined the Jacksonville State University Police Department in August of 2002.

Corporal Singleton has a total of 3 years of law enforcement or related experience. His previous experience includes working as a police officer with the Jacksonville Police Department. Cpl. Singleton is a certified pepper spray instructor.

Corporal Singleton currently lives in Piedmont.