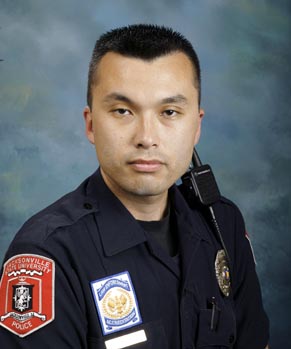 January 9, 2004 -- Jacksonville State University and UPD Chief Terry Schneider announce the promotion of Officer Robert John Schaffer, Jr. to the rank of Corporal.

The Jacksonville native joined the Jacksonville State University Police Department in February of 2002. Corporal Schaffer has a total of 12 years of law enforcement or related experience. His previous experience includes Security Specialist with the U.S. Air Force, and police officer with the Weaver Police Department and the Jacksonville Police Department. Corporal Schaffer is currently listed as first shift assistant supervisor.

Corporal Schaffer and his wife Sherie with their daughter Morgan currently live in Jacksonville.