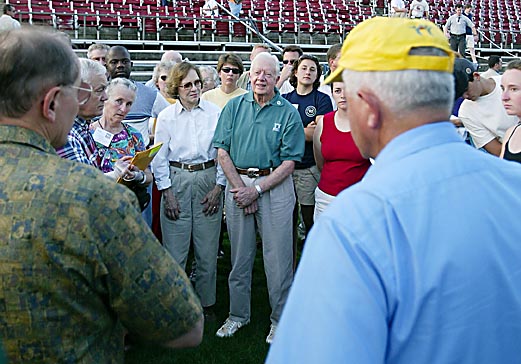 Pres. Carter joins a Habitat for Humanity group meeting after the kickoff ceremony.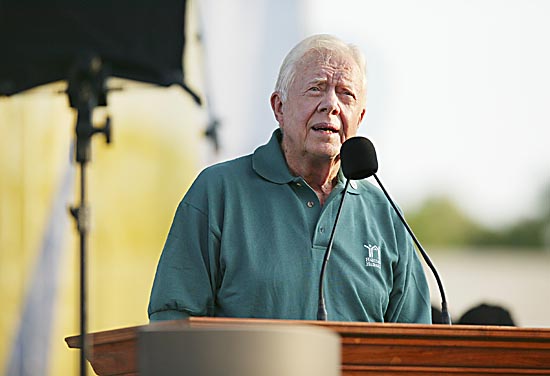 Pres. Carter speaks briefly during opening ceremony.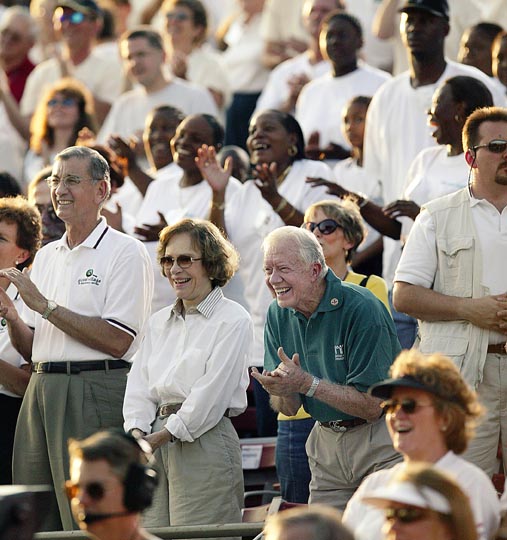 Pres. Carter shares a laugh with wife Rosalynn, and Millard Fuller as Blind Boys of Alabama perform.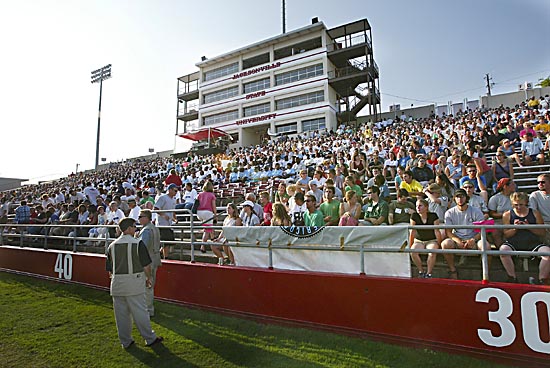 Secret Service agents, foreground, watch the gathering.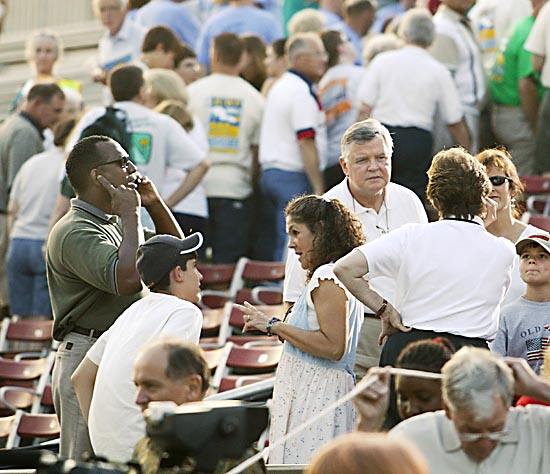 President Meehan speaking with friends during ceremony.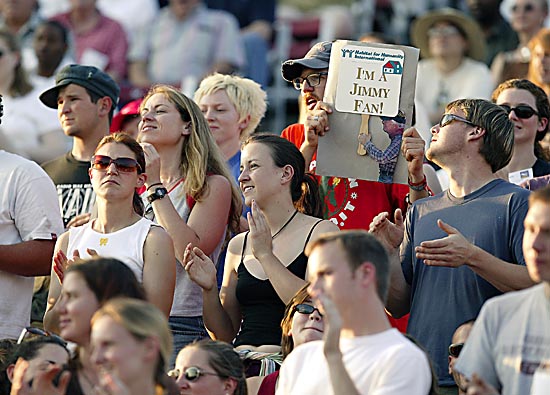 AmeriCorps members show support.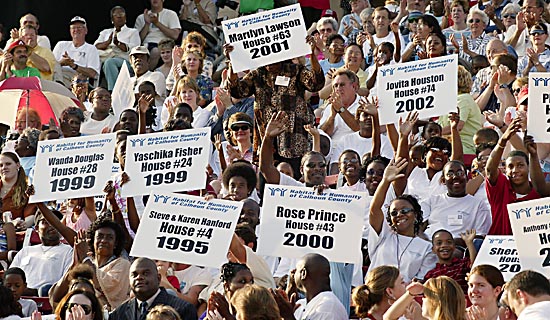 Recipients of Habitat for Humanity housing, past and present.