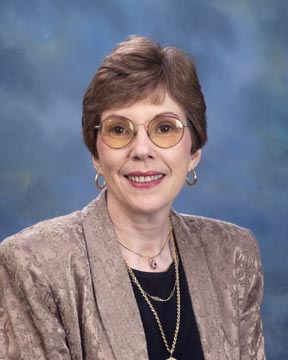 Pat Borstorff



JACKSONVILLE -- February 25, 2002 -- Pat Borstorff was selected as the 2001 Human Resource Professional of the Year by the Calhoun County Society for Human Resource Management chapter. She received this award for her involvement in the human resources community and her dedication to the profession.

Dr. Borstorff has served in the CCSHRM chapter as Certification Advisor, Recording Secretary, Vice President of Membership and is the student chapter advisor. She led the CCSHRM chapter to win the STARS award in 1999 for their Welfare to Work Program. At the state level, she has served as the Director of Certification and Education Advocate. Dr. Borstorff has designed a program of certification study and participated as a Human Resource Certification Institute Instructor in Jacksonville and in Birmingham since 1996. She has trained over eight hundred human resource professionals in Alabama. She is an asset to the Alabama human resources community.

Patricia Borstorff is an Associate Professor of Management at Jacksonville State University in Jacksonville, AL. She is currently the Faculty Advisor of the Year presented by the Inter-Fraternity Council and Panhellenic at Jacksonville State University. She was recognized as an Outstanding Educator at the 10th Annual Women Committed to Excellence Calhoun County Community Awards Program in 2001. She has received numerous awards for teaching, research, and service at the university, including Deanís Facuty Award for Excellence in Research and Deanís Faculty Award for Excellence in Service in the College of Commerce and Business Administration.

She is a frequent speaker, trainer, and consultant to businesses in Alabama. Dr. Borstorff has conducted seminars throughout the state on Japanese Management and Business Etiquette. Her teaching and research interests are international business, human resource management, and organizational communications. Her articles appear in international, national and state journals, as well as Alabama Today and The Birmingham News.

She holds a B.A. summa cum laude from Samford University, M.A. in History from the University of Alabama, MBA from Jacksonville State University and Ph.D. from Auburn University. Dr. Borstorff has completed graduate international business studies in Japan, the Czech Republic and Hungary, and post-doctoral work at the University of South Carolina. She has also studied in Germany, Italy, and England.