Prof. Gates Publishes Book About Alaskan Adventurer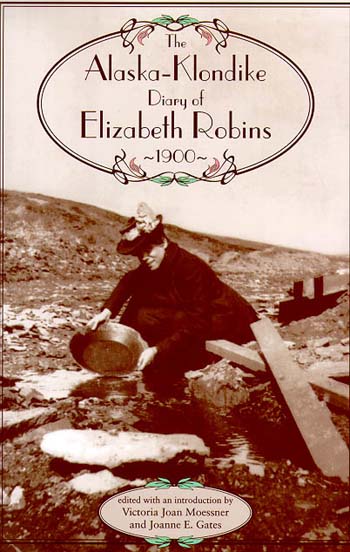 By Adam Smith
JSU News Bureau

JACKSONVILLE -- June 10, 1999 -- Dr. Joanne E. Gates, a JSU English professor, has co-edited a book on adventurer Elizabeth Robins that gives a glimpse of Alaska during the Klondike gold rush of the early twentieth century.

Published by the University of Alaska Press, The Alaska-Klondike Diary of Elizabeth Robins, 1900, written with Victoria Joan Moessner, is based on Robins' diaries, writings and interviews. It is Gates' second book on Robins, following her 1994 title, Elizabeth Robins, 1862-1952 : Actress Novelist Feminist.

Robins, an English actress and would-be writer, traveled to Nome in 1900 to search for her two brothers, Saxton and Raymond. Raymond, her youngest brother, had gone through a religious conversion when he reached Alaska and volunteered to help a minister whose practices seemed questionable to Robins.

Using pen and camera, Robins captured the mood of the period and the vivid personalities of the people and places she encountered. Drawing upon Robins' diary accounts, the book is filled with engaging and readable accounts of pioneers whose ideas and activities were transforming the north. Robins, who is described as being "very much a lady," became a political activist after her experiences in the Yukon.

Gates said she began working on a biography of Robins for a dissertation in the mid-1980s. Gates said she became enthralled with the diaries and still works on keeping Robins' legacy alive.

Gates said she also has an "ongoing interest in putting Robins' work on the Internet." While Robins' diaries are the basis for the book, "there is a considerable amount of Alaska fiction that evolved out of her rich experience," said Gates.

The paperback is $22.95 and can be ordered through any bookstore or through various online bookstores. A $4.59 (20 percent) discount is offered at barnesandnoble.com, and the book is available through amazon.com. The book may also be ordered directly from the University of Alaska Press by calling 1-888-252-6657. The JSU bookstore will stock copies in the fall.