University Mourns Passing of ​Lou Kennamer
08/21/2018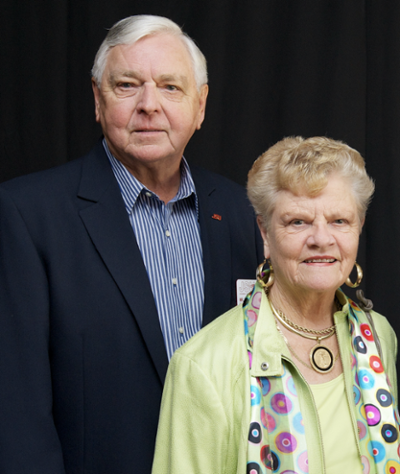 JSU is mourning the passing of one of its greatest friends and supporters, Lou Kennamer, who died Aug. 19 following a long battle with cancer. 
 
Mrs. Kennamer and her husband, Bob, have been deeply involved with JSU since they were students on campus back in the 1950s. Mrs. Kennamer was the retired owner of the former Lou's Dress Shop on the square in Jacksonville, which outfitted JSU students with the latest fashion trends for many years. Mr. Kennamer, who served on the JSU Board of Trustees for 26 years, retired from State Farm Insurance. 
 
Following a generous gift to the university, Bob and Lou Kennamer Hall was named in their honor in 2005. The 6,000-square-foot facility is now home to the Department of Kinesiology, after housing the JSU Athletics Department for several years. The couple also has a scholarship fund and faculty award in their name to support academics. More recently, they served as key contributors to the construction of the new Gamecock baseball stadium, which will be dedicated next month and named in honor of Coach Jim Case at their request.
 
"Mrs. Kennamer was one of JSU's greatest champions," said President John Beehler. "Her style, charisma and deep love for the university are unmatched and she will be greatly missed. Please join me in keeping Mr. Kennamer and the rest of the family in your thoughts and prayers during this difficult time." 
 
Funeral services will be held on Aug. 23 at KL Brown in Golden Springs, with visitation at 1 p.m. and a memorial service at 2 p.m. In lieu of flowers, the family asks that donations be made to the Lou Kennamer Memorial Fund at the JSU Foundation, 700 Pelham Road N, Jacksonville, AL 36265.