"Pong to Pokémon Go" Lecture Slated for Nov. 16
11/07/2016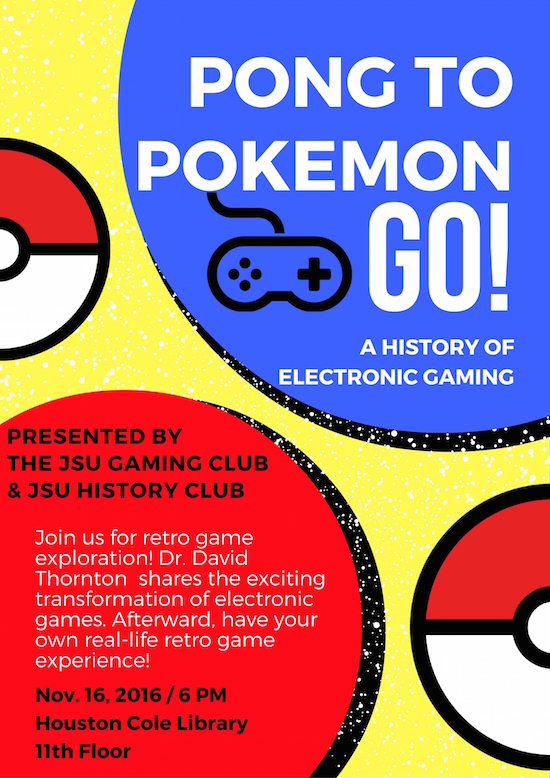 The JSU Gaming Club & JSU History Club will present "Pong to Pokémon Go!: A History of Electronic Gaming" on November 16 at 6:00 p.m. on the 11th floor of the Houston Cole Library.
Dr. David Thornton, associate professor of computer science, will be sharing the exciting transformation of electronic games. "Pong to Pokémon Go" will be a casual lecture in which students can learn about the history of gaming and the possibilities that lie in new gaming technologies in the future. Afterward, attendees are invited to have their own real-life retro game experience!
This is also an excellent opportunity for students who might be interested in the JSU Gaming Club, JSU History Club, or any of the game design and programming courses available at JSU. For more information, please contact Kim Westbrooks at kwestbrooks1@jsu.edu.