Attendee Registration Details
We are excited to showcase the research endeavors of our faculty and hope you will support your colleagues by registering to attend one or more of our research presentations taking place throughout the day at the 2nd  Annual Faculty Research Symposium.
This year, Faculty Commons is excited to announce that our FRS Keynote Luncheon speaker will be Dr. Mark Sciuchetti, Associate Professor of Geography, and 2023 recipient of the Faculty Scholar Lecturer Award.
This year's keynote luncheon will take place from 12:00-1:30 in B01 Merrill Hall. Faculty planning to attend the luncheon must register by October 19, 2023.

Please note that only the FRS Keynote Luncheon and the evening Awards Reception require online registration. All other event presentations will have on-site sign-ins and QR codes posted at session entrances.
Schedules for all presentations will be made available via Faculty Commons website after the call for submissions closes.
Keynote Luncheon Featuring 2023 Faculty Scholar Lecturer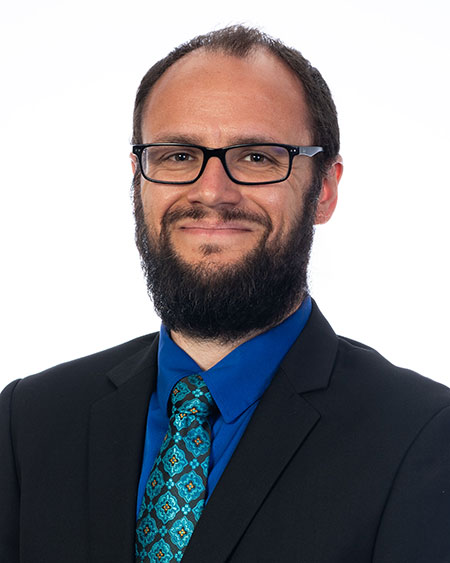 JSU Photo
Dr. Mark Sciuchetti
Associate Professor, Chemistry and Geosciences
Look for Presentation Details soon!
November 2, 2023 Noon - 1:30 pm
Lunch Served from 12 - 12:30 pm
Keynote Address from 12:30 - 1:30 pm
BO1 Merrill Hall