Sam Monk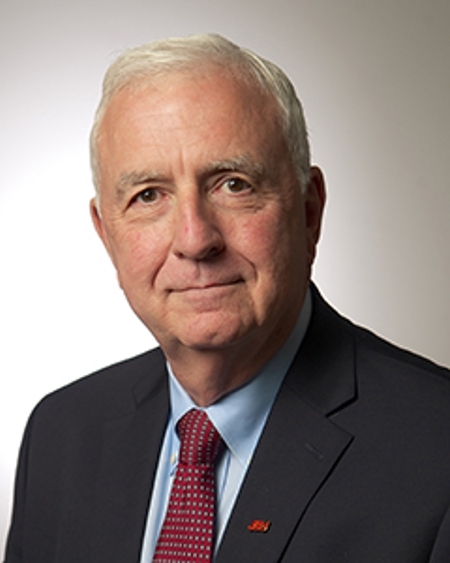 Samuel Holt "Sam" Monk, II, J.D. holds the position of University Counsel at JSU. After graduating from JSU in 1969 with a B.A. in political science, Monk entered the United States Army as an Armor Officer. In the military service, he served as an Assault Helicopter Pilot, Aviation Maintenance Officer and Test Pilot in the Republic of Vietnam. Following release from active duty as a Captain Monk attended the University of Alabama where he earned his J.D. and was named Outstanding Graduating Senior.
Following his graduation from UA, Monk practiced with Lybrand, Sides and Hamner and later with Merrill, Porch, Doster, and Dillon, P.C., both of which were based in Anniston. In addition to private practice, Monk served as a Municipal Judge for the City of Oxford, Assistant City Attorney and City Prosecutor for the City of Anniston, and as an Assistant District Attorney / County Solicitor for Calhoun County. He went on to serve as the District Judge for Calhoun and Cleburne Counties between 1978-79. From 1979 until 2007, he held the position of 7th Judicial Circuit Judge. He returned to private practice with Wilson, Dillon, Pumroy and James, LLC until 2009. Monk has served as the Senior Circuit Judge for the State of Alabama since 2007.
In 2011, he returned to his alma mater as the Acting University Counsel and assumed the role full-time in 2012.