Dr. Don Killingsworth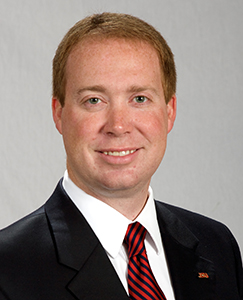 Don Killingsworth graduated from Jacksonville State University in 1999 with a B.S. degree in geography and in 2001 received his M.S. degree in counseling. In 2016, Dr. Killingsworth received his doctorate in higher education and administration from the University of Alabama.
After graduation, Dr. Killingsworth went to work with American College Testing, Inc. (ACT) as an education consultant. In 2001, he moved back to Jacksonville to work at his alma mater as the Coordinator of Academic Advisement. He also taught as an adjunct instructor for the Department of Learning Skills and served on the new student orientation board. Soon after, he was appointed as the Director of Government Relations. 
Dr. Killingsworth currently serves as the special assistant to the President and the Director of University Relations where he advises the university president and continues to oversee government relation activities. Killingsworth also continues to serve in a leadership role for the Higher Education Partnership as the chairperson for the Council of University Governmental Affairs Representatives. The council is comprised of lobbyists from Alabama's 14 public universities.
Dr. Killingsworth and his wife currently reside in Jacksonville, Ala. They have one child.