Online Summer 2019 Special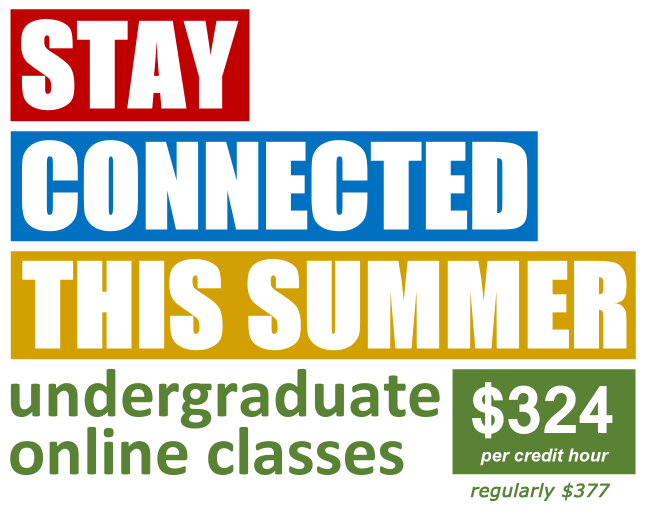 Want to take classes while working or living at home this summer? JSU is offering special tuition rates for all online undergraduate classes in Summer 2019.* These classes are available at the regular tuition rate rather than at the higher online rate. You can save $159 for each 3-hour class and $212 per 4-hour class. Our online summer classes allow you to catch up, stay on track, or get ahead, all while saving money!
Benefits
•Reduced Cost: Regularly $377/credit hour. Now only $324/credit hour.
•Greater scheduling convenience and flexibility.
•Eliminates the need to take and transfer credits for summer classes from community college.
•Offers an opportunity to try out online learning without paying higher online tuition rates.
Courses Available
Pending Registration Schedule
*This is a pilot study to help determine the demand for online classes during summer terms. There is no guarantee that similar programs will be offered in the future. Lower online tuition rate only applies to summer 2019 undergraduate classes.