Step 1- Navigate to Content Collection of Each Course
Complete this step after organizing files into folders and deleting unneeded files as outlined in "Prepare Blackboard Courses."
Use the Select All box to choose all folders and files. Be sure that all folders and files are shown on a single page.
Step 2- Save .zip Package to Local Computer
In the Content Collection, select files and folders and choose Download Package.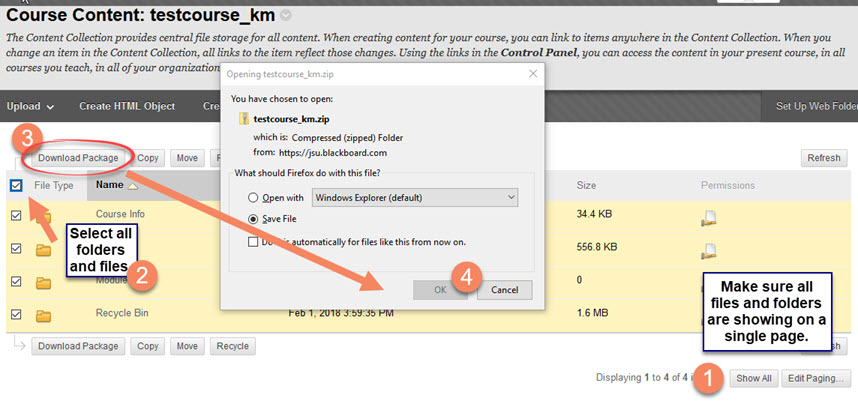 Save the resulting .zip file to the appropriate folder created in "Create a File Hierarchy."
Above image created using FireFox. Your browser may appear different.
Step 3- Back-up Files
Save the file in a secure location such as a network drive. Online@JSU advises to save this and other files to a network JSU OneDrive (Office 365). Files located on OneDrive are secure and available from any location or device.
For details on using OneDrive, see- Office 365 OneDrive.
OneDrive may be accessed by logging in to JSU Office 365.