| | |
| --- | --- |
| Office of Public Relations | |
Need Help?
Campus Communicators
Find An Expert
Submit News
Campus Events
Goodies
JSU Blogs
Emergency Center
International House United Nations Day Tea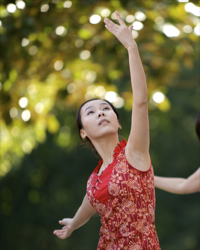 Each October, the International House becomes a celebration of cultures when the United Nations Day Tea takes place. The program usually consists of a formal presentation of the residents of the International House dressed in native costumes and a program of native dance and song followed by refreshments and socializing.