| | |
| --- | --- |
| Office of Public Relations | |
Need Help?
Campus Communicators
Find An Expert
Submit News
Campus Events
Goodies
JSU Blogs
Emergency Center
Homecoming Festivities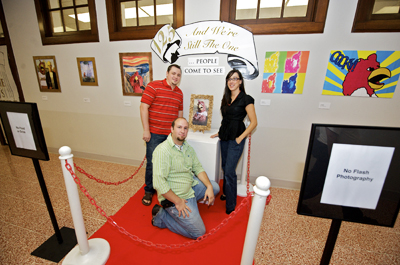 Many of our best traditions are wrapped up in that special week we call Homecoming. Much anticipated events include the SGA J Day on Thursday, which includes a day of fun and food in front of the TMB, followed by the Thursday night bonfire that features the announcement of the homecoming queen. Also part of Homecoming week are a door decoration contest, the parade, Karaoke in the Caf, the Step Show, the announcement of the Alumni of the Year during halftime at the football game, and numerous alumni reunions.