Grand Opening of the Cleburne County Mountain Center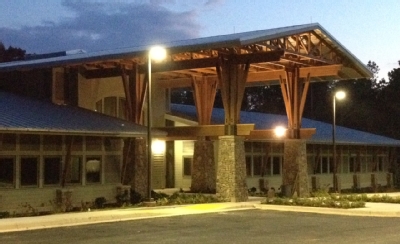 Since the year 2000, Jacksonville State University and its Environmental Policy and Information Center have been working to create "a multi-agency facility in the Talladega Mountains." More than a decade later, the Cleburne County Commission and Jacksonville State University are pleased to invite you to join in the celebration of the Grand Opening and Ribbon Cutting Ceremony of the Cleburne County Mountain Center. This event will take place on Friday, November 16, 2012 12 p.m.-4 p.m., with the ceremony taking place at 1:00 p.m. The facility is located east of downtown Heflin on Southwire Drive off of Hwy 78. This event is open to the public and admission is free. For more information, call 256-782-8010. 
Photo courtesy of Pete Conroy. 
11/13/2012