Go Red for Nursing's Golden Anniversary
Go Red for Nursing's Golden Anniversary
01/29/2017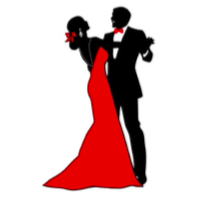 For its golden anniversary, the JSU nursing program is going red. The Jacksonville Association of Nursing Students will present a Go Red Masquerade Ball to honor the 50th year of nursing education at JSU while supporting the American Heart Association's Go Red For Women's Cardiac Health campaign.
The Go Red Masquerade Ball will take place on Saturday, Feb. 4, 6-10 p.m. at JSU's Leone Cole Auditorium. Masks will be provided at the door and festivities will include dancing, live music, food, door prizes and a charity raffle. Tickets are $35 a person or $65 per couple. Proceeds will support the Go Red campaign and nursing scholarships.
Contact Melissa Duckett at mduckett@jsu.edu for information.