Celebrate the Year of the Rooster
Celebrate the Year of the Rooster
01/24/2017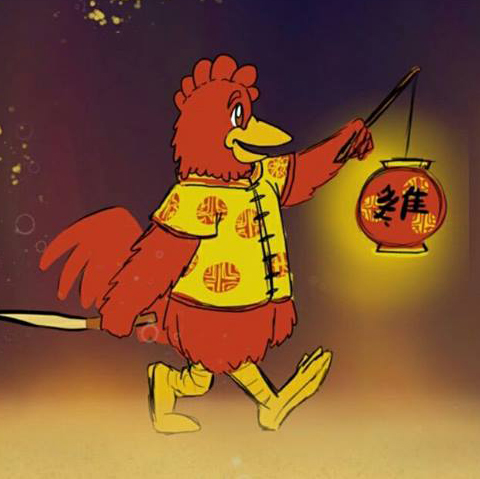 Artwork by Megan Wise
The Chinese New Year is Saturday, Jan. 28, and - for the first time in 12 years - it's the Year of the Rooster!
All Gamecocks are invited to come celebrate on Thursday, Jan. 26, at Jack Hopper Dining Hall. Sodexo will have the cafeteria decorated for the occasion and offer a Chinese buffet. The menu will include:
Beef Broccoli
Kun Pao Chicken
Vegetable Delight
Shrimp Fried Rice
Green Pepper Steak
Sweet and Sour Chicken
Stop by 11 a.m. to 1:30 p.m. for lunch or 4:30-7 p.m. for dinner. The cost is $9 for lunch and $10 for dinner - or one meal swipe for those with a JSU dining plan.