JSU, Birmingham Audubon Society Team Up to Offer June Flying WILD Training
JSU, Birmingham Audubon Society Team Up to Offer June Flying WILD Training
05/22/2015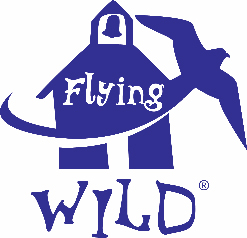 Jacksonville State University (JSU) Field Schools will host a training workshop for the Flying WILD Education Program on June 25 from 9 a.m. - 2 p.m. at the Little River Canyon Center in Fort Payne.  The workshop is co-sponsored with the Birmingham Audubon Society.
Developed by the national office of the award-winning Project WILD environmental education program, Flying WILD introduces students to bird conservation through classroom activities and school bird festivals. It also supports educators by providing interdisciplinary, standards-based opportunities to engage students in real-world learning. 
The training will be four hours in length and will introduce participants to the Flying WILD materials and activities. Workshop attendees will receive a copy of the program guide, Flying WILD: An Educator's Guide to Celebrating Birds, as well as an introduction to resources that will help make the Flying WILD program a success.
The Flying WILD program is aimed at educators who are interested in using hands-on activities about birds and bird conservation to encourage learning in science and many other subjects. This cross- curricular program has science as its core, but connects to language arts, social science, math, physical education, and art. Flying WILD activities are correlated to the National Science Standards. Middle school age students are the focus of Flying WILD, but activities can easily be adapted to higher and lower grades. While the program is aimed at the formal school system, groups such as scouts and 4-H programs can also use Flying WILD effectively.
Helena Uber-Wamble, state coordinator and teaching naturalist from the Birmingham Audubon Society, will conduct the training. Attendees will receive four hours Teacher Professional Development Credit Hours. 
The workshop fee is $20.00 to cover the cost of workshop expenses and lunch. To register, send an email to Renee Morrison with your name, contact information, and affiliation, or call Morrison at 256-782-5697.