Annual Juried Student Art Show Opens March 6
Annual Juried Student Art Show Opens March 6
02/28/2014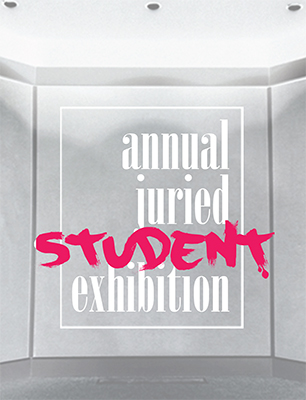 Hammond Hall Art Gallery is pleased to announce the opening of the JSU Department of Art Annual Juried Student Show on March 6, 2014.
First Place and Honorable Mention will be awarded to selected work from Painting, Drawing, Ceramics, Printmaking, Graphic Design, Design I, II, & III, Sculpture, Watercolor, Black & White Photography, Color Photography and Mixed Media. 

The exhibition will open with a reception from 5 - 7 P.M. on Thursday, March 6, 2014 and will run through March 21, 2014.