World Renowned Soprano Virginia Alonso to Perform at JSU on January 25
World Renowned Soprano Virginia Alonso to Perform at JSU on January 25
01/21/2014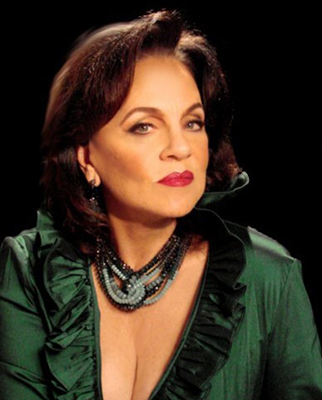 Virginia Alonso is well known around the world for her musical talent.  She will be performing at JSU in the Mason Hall Performance Center on Saturday, January 25, 2014 at 7:30 p.m.  Admission is free.
She was born in Havana, Cuba and attended Florida State University, Florida International University and Nova Southeastern University.  Ms Alonso was discovered by Luciano Pavarotti and made her debut with him singing La Boheme in New Orleans. She later moved to Europe where she lived and sang in Vienna, Germany and Switzerland.  She filmed Hommage to Seville with Placido Domingo in Spain under the direction of James Levine and Jean Pierre Ponnelle, which won the Emmy Award for the Best Classical Music Program. Subsequently, Ms Alonso and Mr. Domingo sang together in concerts in Vienna and in the United States.  She performed in venues such as the Kennedy Center and the Metropolitan Opera.
She has sung over 25 operatic leading roles, more than 15 operetta leading roles, eight leading roles in zarzuelas and has starred in two musical comedies.  She has performed extensively in theater and television, as well as in concerts and recitals with many of the leading orchestras in the world.  Ms Alonso sang the leading role in the world premiere of Der Alchemist in Switzerland to world-wide acclaim.  Two operettas have been written for the artist.
Virginia Alonso was an adjunct faculty member at Miami Dade Community College where she taught Applied Voice Appreciation.  For nine years she worked as administrator and radio hostess for Radio Marti in Washington, D.C., where she also served as Director of the Music Department.  For four years she was also Director of the Vocal Department at Dance, School of the Arts in Woodbridge, Va.  Until 2003, Virginia Alonso was an adjunct faculty member at Florida International University. She has maintained her own private voice studio since 1994.  Virginia Alonso is currently working on her DMA at the University of Miami.
Virginia Alonso has won numerous awards, contests and scholarships. To learn more about her achievements visit www.virginia-alonso.com. 
Photo: Virginia Alonso (courtesy)