Be Part of a Great JSU Tradition-- Marching Ballerinas Auditions Coming Soon!
01/21/2014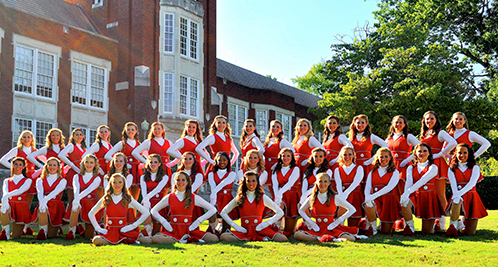 Jacksonville State University's Marching Ballerinas are a time-honored tradition. On February 19, take your first step toward being part of this elite group at the 2014 Marching Ballerinas Audition Interest Meeting!
The meeting will begin at 7 p.m. in the Mason Hall Performance Center. Parents are welcome to attend, as well.
Auditions for the 2014 line will be held over two weekends in March.
Audition Weekend I will be March 15-16 from 9-4 p.m. at Leone Cole Auditorium. Audition Weekend II will be March 22-23 from 9-4 p.m. at Leone Cole Auditorium. Ballerina hopefuls must attend both weekends.
For more information, visit the Marching Ballerinas website or email Noelle Millirons.