Hear Ye! Annual Madrigal Dinner Returns November 22-23
10/28/2013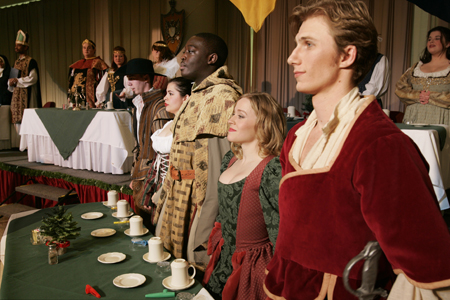 On Friday and Saturday, Nov. 22-23, JSU Choral Activities will present their Annual Renaissance Madrigal Dinner in the Leone Cole Auditorium on the JSU campus. Join us for an evening of music and high (and low) drama, featuring the JSU Chamber Singers and A Cappella Choir!
The Madrigal Dinner is a dinner theatre event written and produced by the JSU Choral Activities area under the direction of Dr. Patricia Corbin, Director of Choral Activities. Both evenings will begin with Wassail followed by a multi-course feast while members of the JSU Chamber Singers and A Cappella Choir enact a farcical drama. There will be singing, good and bad jokes and high and low drama. This year's story is entitled Once Upon A Madrigal: Love Never Dies!, and was written by Ellen Abney, Brianna Garrett, Caylen McCall and Dr. Patricia Corbin.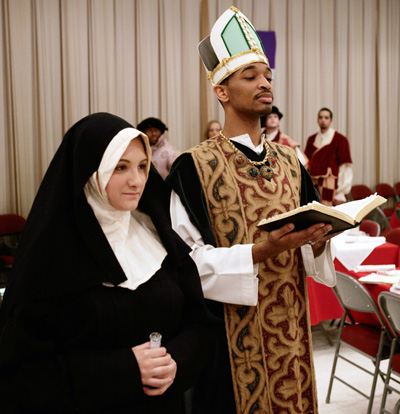 This event is great family entertainment, suitable for children and adults. Seat reservations are $28 for regular seating, $15 for children (Age 10 and under)  and $50 for patron seating. Advanced purchase is required. All reservations must be received by the Choral Activities office by noon on Wednesday, Nov. 13. Seating is limited so make your reservations early. Seating will be assigned as the orders are received, so please make any group requests together at one time. Please be certain of your plans as seat reservations are non-refundable.
You may also phone in your order to the JSU Office of Choral Activities (256) 782-5544.
Wassail!
Photos: The Annual JSU Renaissance Madrigal Dinner (Steve Latham/JSU)